It's officially fall and time to break out the tweed! With our tweed herringbone vests and blazers, there are so many outfits you can create. We asked style gurus and Kirrin Finch models, Doreen Pierre, Jess Torres and Airin Yung to put together a variety of looks with our new vests to give you a little style inspiration for your fall winter wardrobe.
Classic: Button-Up Shirt
The obvious place to start is to pair your vest with a button-up shirt. Doreen is wearing the navy tweed vest with our white dress shirt for a classic and timeless look. This polished look doesn't require much effort, but packs a punch.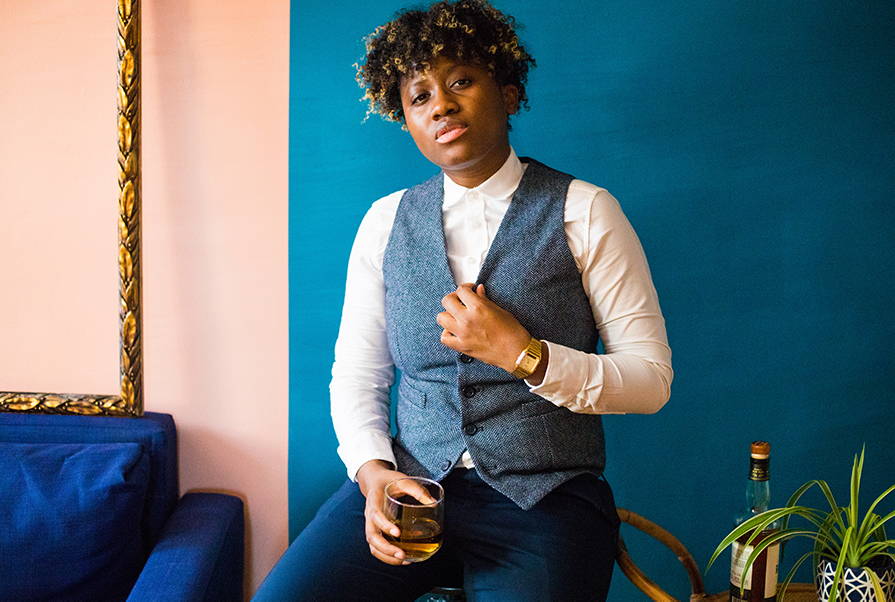 As you are about to see from the various looks, the vest is pretty versatile and you can really jazz it up by wearing it with a fun printed button-up. Jess (always the one for great color combinations) took the brown tweed vest to the next level with the addition of a fun printed floral shirt.
Refined: Turtle Neck
When it comes to refined elegant style, let's welcome back the turtle neck. Most of us likely have one in the back of our closets and guess what? They are back in style and they look great with a vest!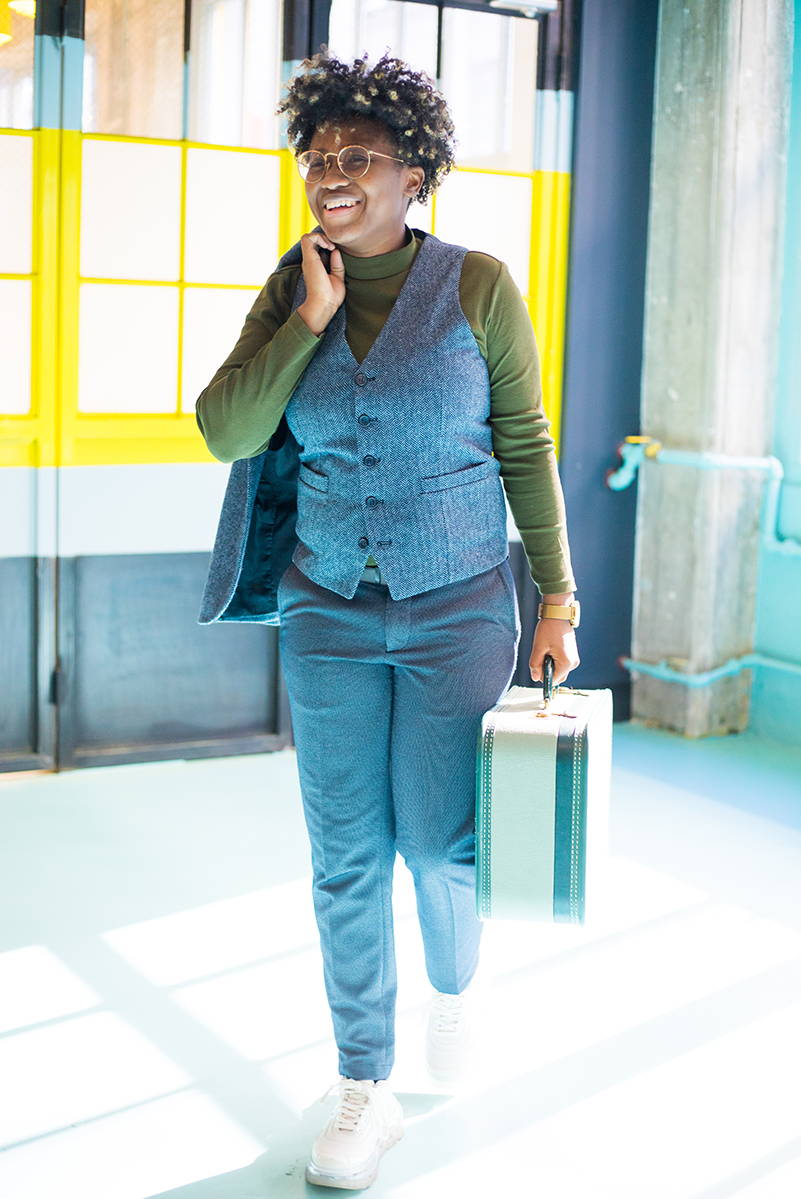 Both Doreen and Airin pull off this look with confidence and sophistication, so go get your turtle neck out of the closet and start rocking this outfit.
Dapper: Blazer + Vest Combo
The vest's perfect partner is the blazer and luckily for all you dapper types out there, we've got matching tweed blazers to go with our with vests. This dapper professor vibe will easily add a few IQ points.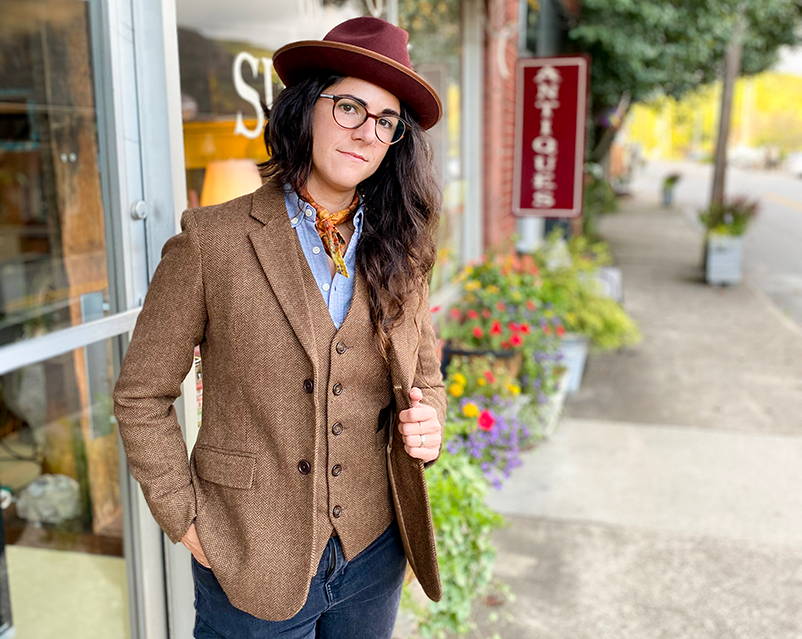 The matching blazer-vest combo is the star of the show in this outfit, so keep it simple with a solid color shirt or turtleneck and you've got a winning look.
Hipster: T-Shirt
Did you know you can pair a casual t-shirt with a vest? We didn't until Airin Yung nailed this awesome look. You don't need to get out an iron to look super cool with this easy peezy outfit.
Whatever the occasion, the vest can go a long way to keeping you stylish.
To see more looks from Airin, Doreen, and Jess, check them out on instagram: Airin Yung (@airinyung); Doreen Pierre (@itsdoreenpierre); Jess Torres (@thegirlinabowtie).
---