Advocating For The Brooklyn Community
Crystal Hudson (she/her) is a community organizer and public servant committed to advancing change for the neighborhoods of Prospect Heights, Crown Heights, Fort Greene, Clinton Hill, and Bed-Stuy.
Crystal's commitment to public service is personal and began in 2013 when her mother started exhibiting signs of what would later be diagnosed as Alzheimer's disease. As the only child of a single mother, she quickly became the primary caregiver for her mother and experienced first-hand how difficult it is for working families to navigate complex systems and access services and resources needed to keep older New Yorkers safe and healthy at home.
Crystal is currently running for New York City Council and if elected, Crystal would be the first openly gay Black woman elected in NYC.
Crystal recently visited the Kirrin Finch office in Brooklyn and met with co-founder, Kelly Moffat, as part of her Chop It Up Series. Kelly and Crystal chatted about politics, clothing and the opportunities and challenges of being an openly gay Black woman in politics.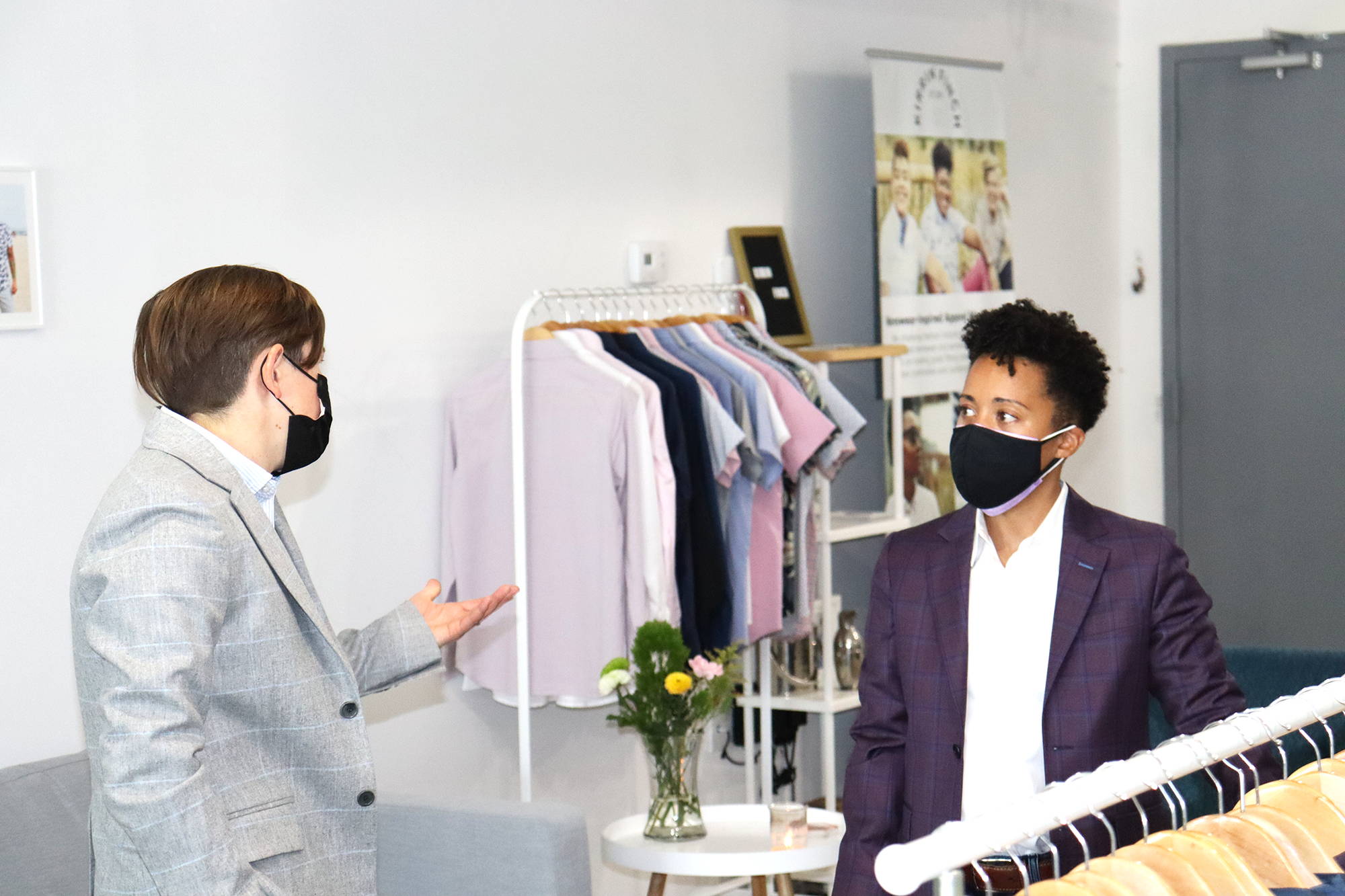 WHEN WE SPOKE, YOU DESCRIBED YOUR CANDIDACY AS AN OPPORTUNITY FOR PEOPLE TO HAVE CONVERSATIONS ABOUT TOPICS PEOPLE DON'T HAVE THE WORDS TO DISCUSS. WHAT DO YOU MEAN BY THIS STATEMENT?
As an out, gay, masculine of center, Black woman––in a very public role running for office––my identity and gender presentation open the door for interesting conversations with all different types of people. Some people don't feel comfortable using the words "gay" and/or "queer", and certainly most folks don't even have the language to talk about identity and gender presentation. I'm grateful to be able to serve as an entry point, to help folks talk about the fact that I'm gay, and most importantly, meet folks where they are.
"FIRSTS" ARE SO IMPORTANT BECAUSE THEY PAVE THE WAY FOR OTHERS TO FOLLOW AFTER A BARRIER IS BROKEN. IF ELECTED, YOU WOULD BE THE FIRST BLACK GAY WOMAN TO BE ELECTED TO CITY COUNCIL (YAY!). WHAT DOES THAT MEAN TO YOU?
In her book "Lead From the Outside," Stacey Abrams, who I deeply admire (and is also my Spelman sister!), talks about the particular pressures she felt having spent her whole life being "first, only and different" in so many spaces that she was in. She speaks with such conviction about the great responsibility and tremendous pressure that she has felt throughout her life to convince folks that she deserved a seat at every table, but also how she was committed to bringing folks along her journey. She was saving seats for the other "first, only and different" folks as she ascended in her career. I lean on her experience, and work every day to follow her example. I know I may be the first of many, but I sure won't be the last.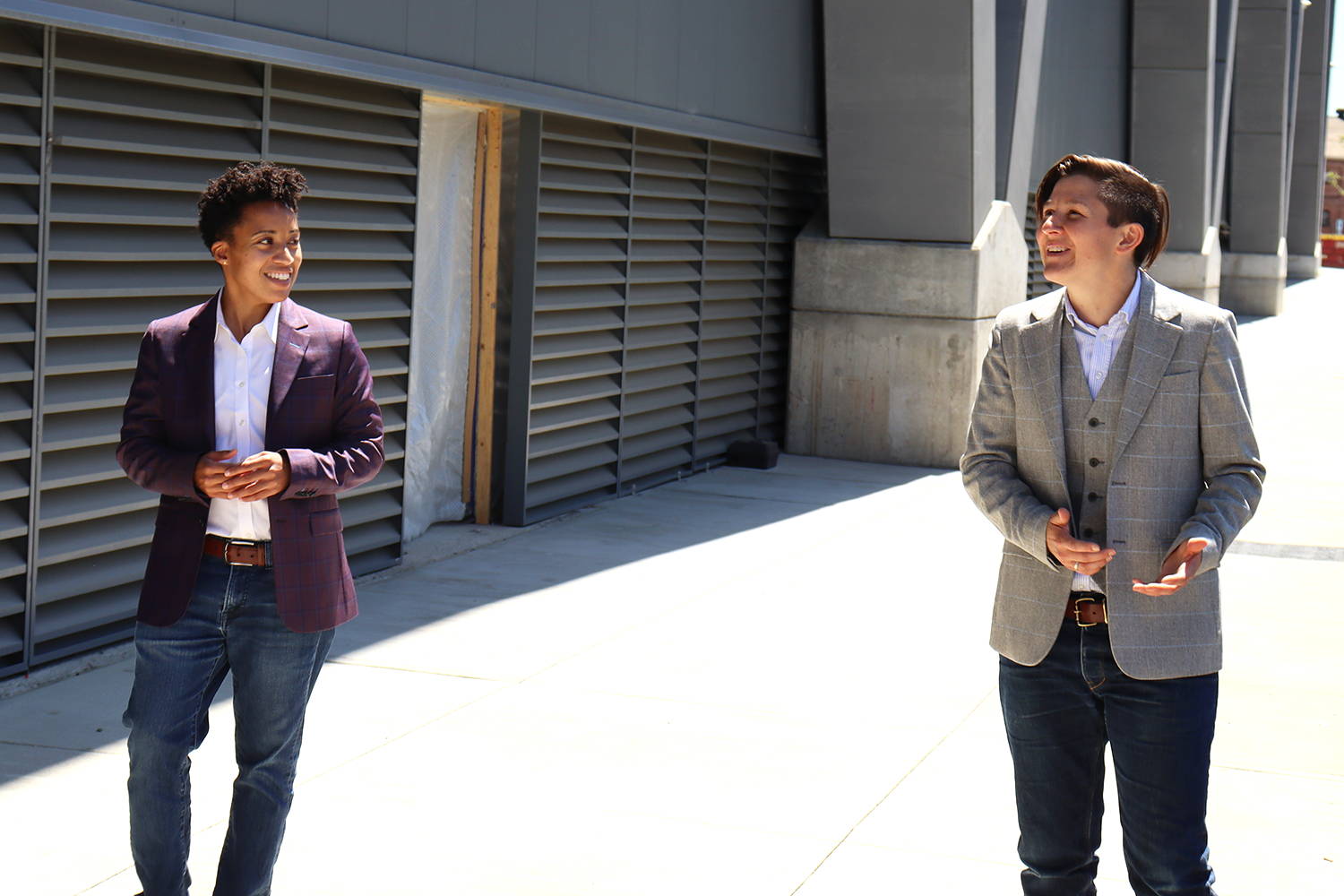 YOU STATED, YOUR WARDROBE ENDS UP BEING THE TOPIC OF A LOT OF CONVERSATIONS YOU HAVE AS YOU CONNECT WITH YOUR CONSTITUENTS. WHY DO YOU THINK THAT IS THE CASE?
We already know that female bodies everywhere are scrutinized. As was the case in particular for Hillary Clinton as she ran for President, her wardrobe was critiqued time and time again. In my case, I find that folks often compliment my style or clothing as a way of acknowledging that I dress differently from most women—specifically, women in politics. It is also not lost on me that as a masculine presenting woman, I tend to receive compliments as opposed to critiques. If I was femme presenting, I'm sure that wouldn't be the case, and so I'm acutely aware of the privilege I hold. I'll also add that a small compliment on my outfit can often serve as an entry point to a larger conversation about feeling truly comfortable in the skin you're in.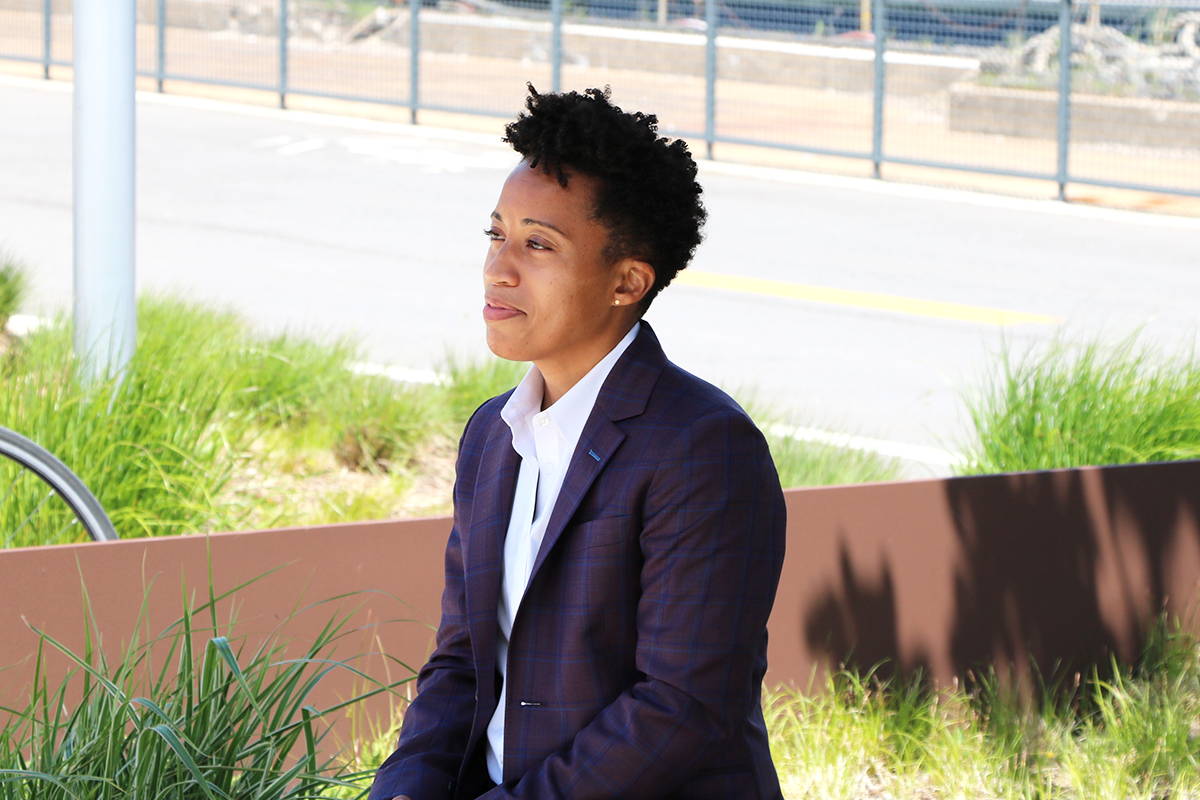 WHEN YOU ARE ELECTED, HOW DO YOU THINK THAT WOULD IMPACT THE QUEER COMMUNITY IN BROOKLYN AND WHAT ISSUES WOULD YOU WANT TO FIGHT FOR THE MOST?
All issues are queer issues. If elected as the first gay Black woman in New York City, it would be a priority for me to make sure that the City Council analyzes and addresses issues through a gender, racial, and queer lens. While I believe that symbolism has its limits, representation is important and it makes a difference when you have people from affected communities at the table, leading the conversation. We have to look at the particular housing needs of Black trans women and LGBTQ youth; how queer folks define and provide safety; and what affordable, accessible, and competent healthcare means for all members of the LGBTQ community. Policies and programming that do not account for the lived reality of those with the greatest needs is no longer acceptable, and I'm here to ensure that the queer community—both here in Brooklyn and across the rest of the city—knows this city is ours too, and it's past time that we are centered, prioritized, and always have a seat at the table.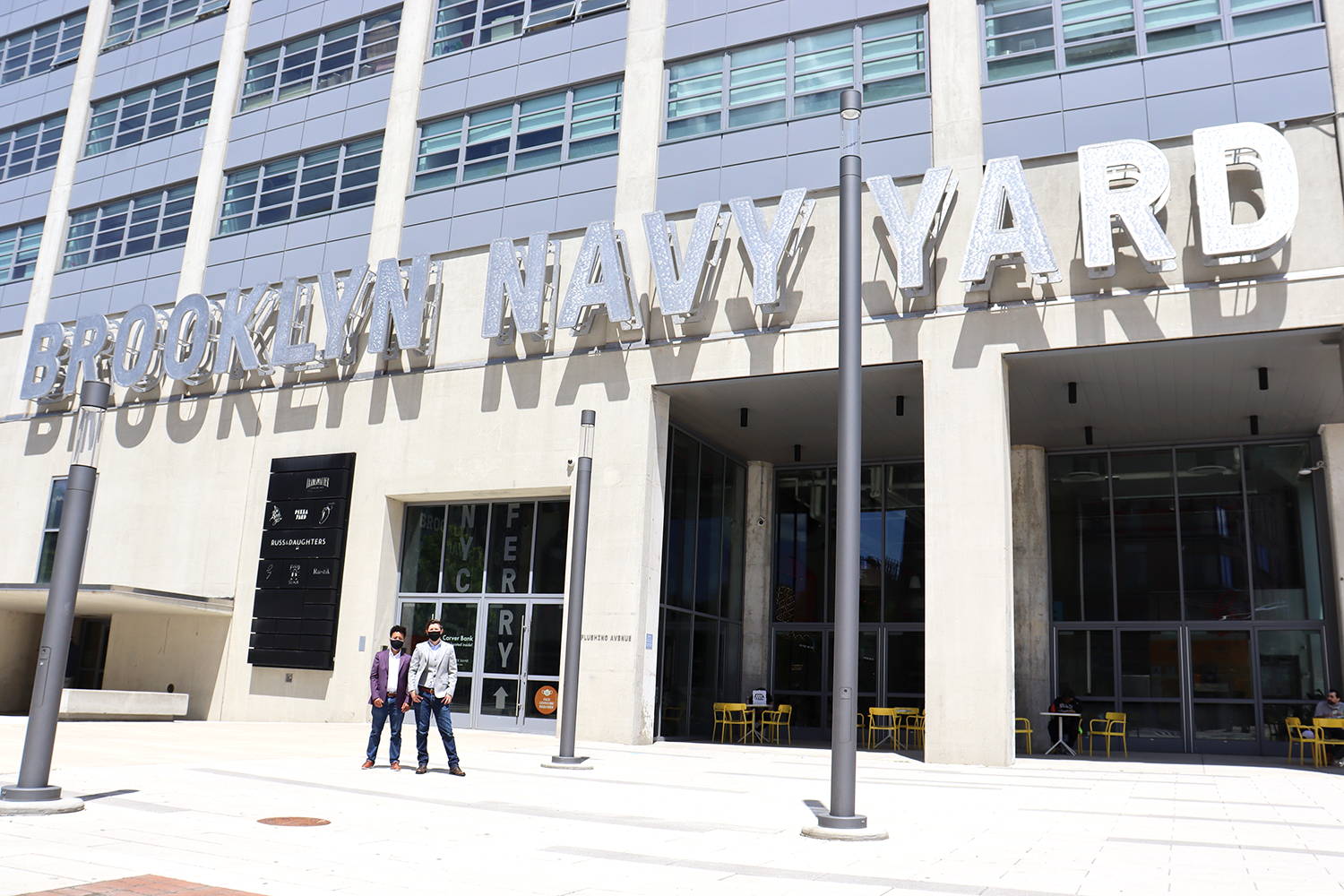 The Kirrin Finch office is at the Brooklyn Navy Yard ( in the district where Crystal is running for office).
LET'S TALK ABOUT GETTING MISGENDERED. HOW DOES THAT IMPACT YOU PERSONALLY AND AS A LEADER IN OUR COMMUNITY?
I am misgendered quite often—most people usually think I'm a young boy. I laugh it off, and do my best to politely correct folks without embarrassing them for making an honest mistake. As a leader in our community, being misgendered and being perceived as much younger than I am means that I'm working twice as hard to be taken half as seriously. I take every day in stride, and gain strength from each encounter, knowing that my mere presence provides a learning opportunity for us all (myself included).
HOW HAS YOUR SELF-EXPRESSION CHANGED OVER THE YEARS, SPECIFICALLY IN FASHION AND NOW POLITICS.
During college, I got to really explore who I was, how I presented myself to the world, and in turn, how I was perceived by others. My self-expression changed through the years, and ultimately I realized that I didn't have to look or dress the way others wanted or expected me to. That was a really empowering revelation for me.
Ever since then, I've felt comfortable and confident in my body and the way I choose to express who I am through fashion and clothing. As my mother's daughter, I have always taken pride in how I present myself to the world. I've always preferred to be dressed up, rather than not. And once I found the brands that best suited me and my style—including so many queer brands from literally everything like underwear and swimwear to casual clothes and formal suiting—there's no way I could ever be forced to show up in the world as anything other than my full and authentic self. I can be deliberate in choosing what to wear every day, and know that my clothing is a reflection of my confidence in who I am.

As Audre Lorde said, "I am deliberate and afraid of nothing." That is my mantra in fashion, and in politics.