One of our most frequently asked questions is whether or not our 100% wool Georgie suits are suitable for outdoor summer events. So let's talk about suiting!
Wool suiting is not that cozy fuzzy sweater you have languishing in your closet nor is it your thick beautiful winter coat.
Wool is arguably the most common textile for suiting. Every Don Draper suit was made of wool, for instance. Classic wool suiting is lightweight and breathable with a smooth hand feel. These unique qualities are the result of the type of wool yarn that is used and how it is woven.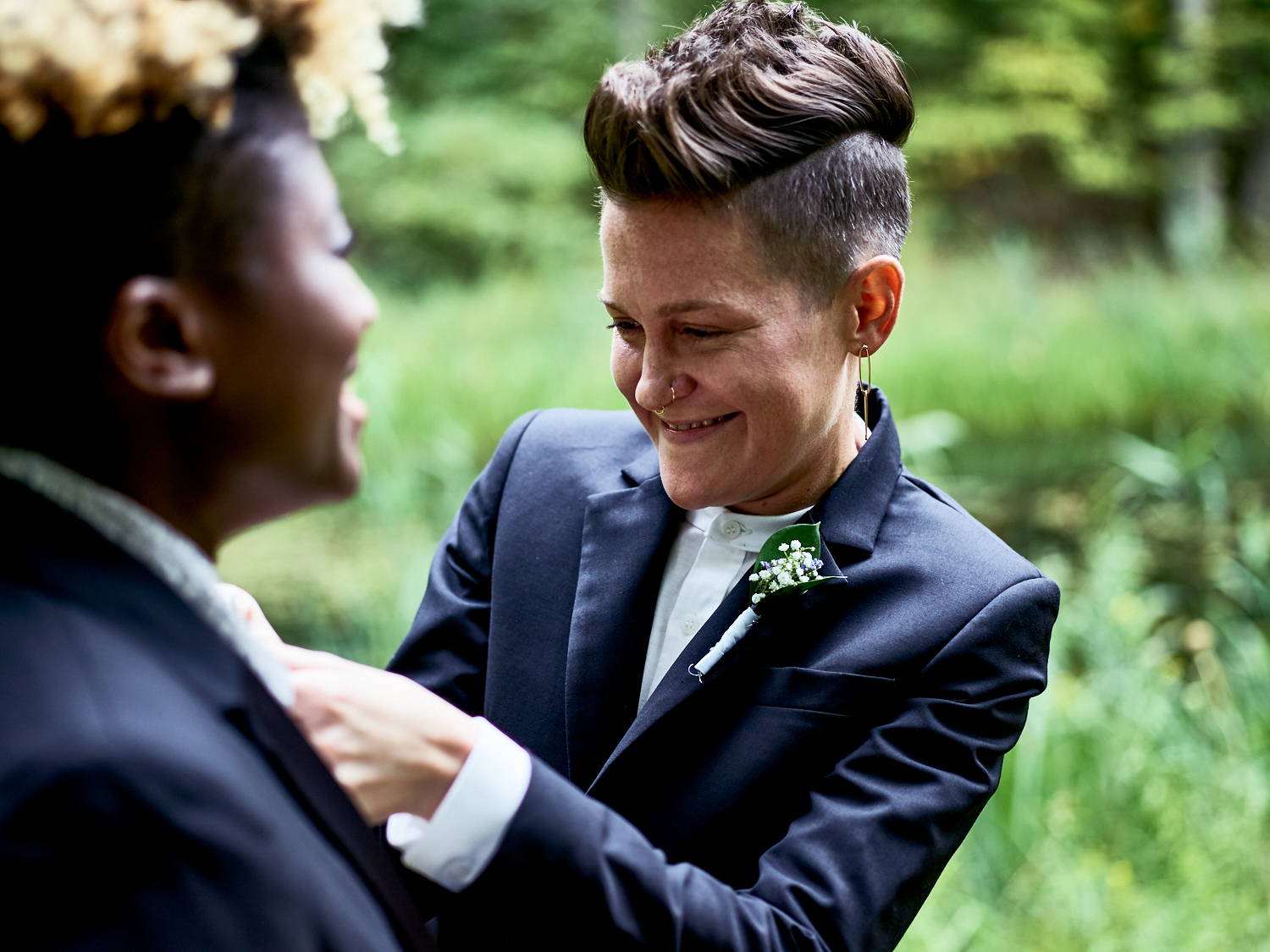 Our Georgie suiting fabrics are a twill weave made with worsted wool, a match made in fabric heaven which results in a textile that is durable, moldable, and resistant to wrinkling. Twill's distinctive diagonal pattern (most visible on textiles such as denim) allows the fabric to drape well, making it very well suited to tailored garments.
The worsted wool used has longer threads which produce that smoothness we associate with suiting because fewer threads are poking out. All those cozy fuzzy sweaters we love are made with woolen yarn.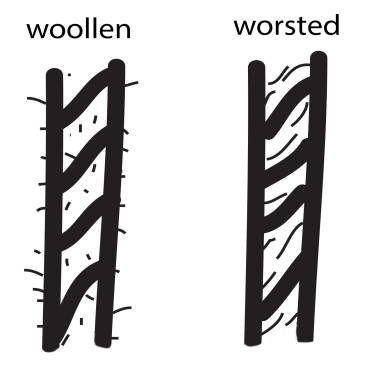 What Are The Properties Of Wool

Many of us associate cotton as the summer fabric of choice. However, many cottons are actually too tightly woven to allow any air to pass through, so even if it seems like it might be cooler, it's often not doing us any favors.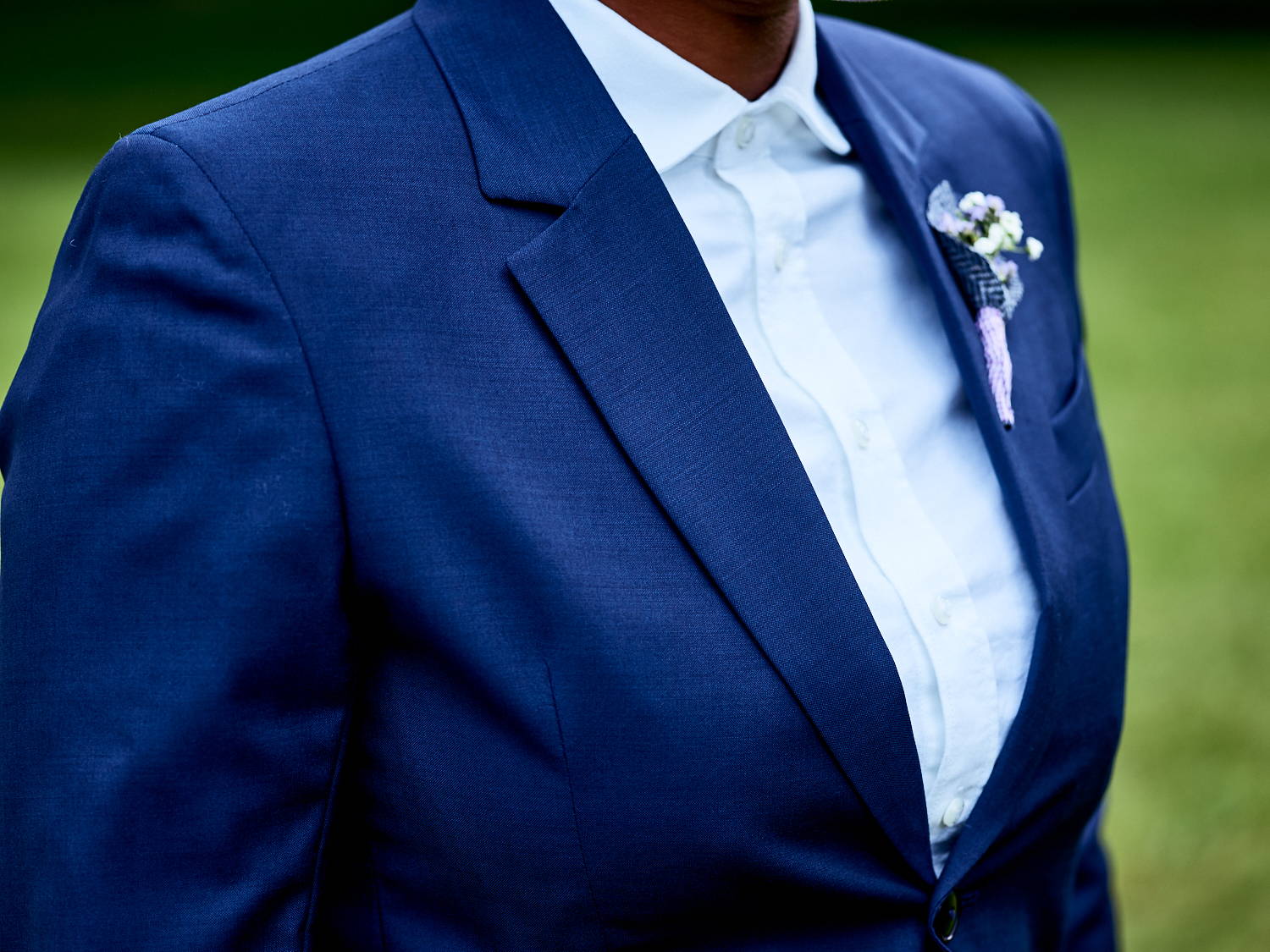 Wool, on the other hand, is a naturally breathable fiber that, when combined with a twill weave, helps regulate body temperature by allowing air in and out. Wool's simultaneous ability to retain air and let it pass through is what allows it to regulate temperature, whether hot or cold. Artisans throughout history have mimicked this natural ability in other textiles such as seersucker. Most commonly seen in suiting and believed to have originated in India, seersucker is cotton that is shaped into a tiny wave-like pattern to emulate the natural pockets in wool.

Wool is naturally absorbent and can hold up to 30% of its weight in water before starting to feel heavy. In fact, turn of the century bathing costumes were full wool dresses!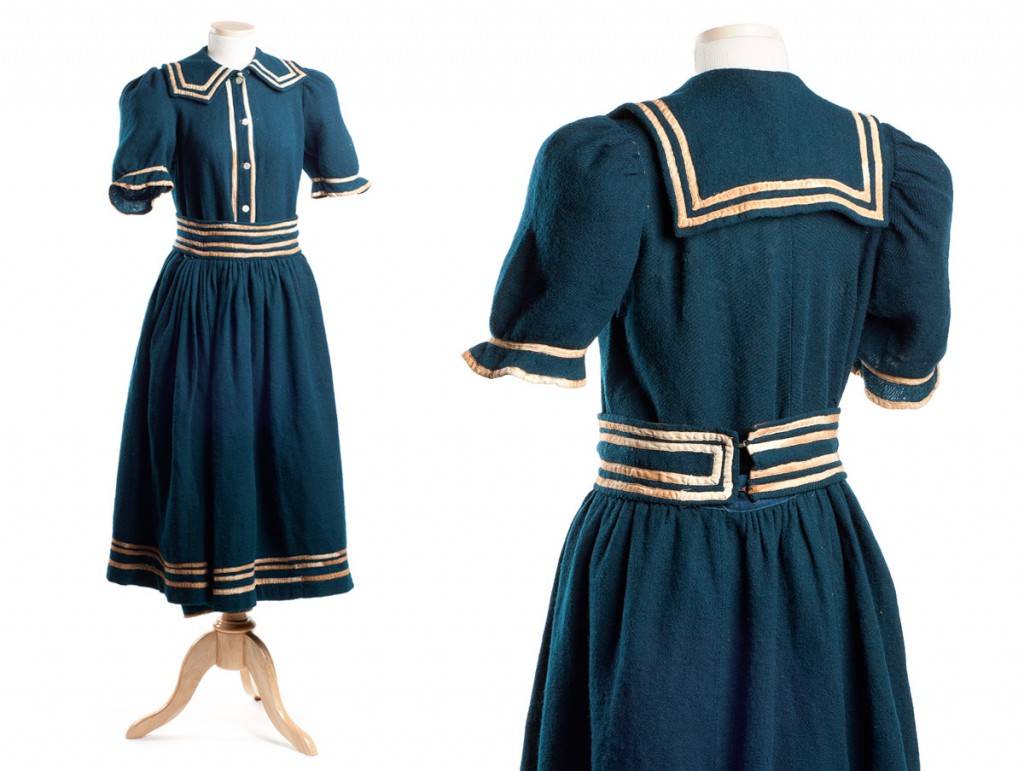 While we may no longer enjoy the idea of doing a cannonball in a full wool suit, this ability to absorb a considerable amount without feeling heavy means it has great moisture wicking properties. The breathability of the weave means it will dry faster than polyester or even cotton.

Wool is an incredible textile for tailoring. Under an iron, it can become shaped to almost anything, making it ideal for structured garments. When I made my first blazer, I was floored at how much the wool changed with the addition of steam. After all, it's hair! Much like using a hairdryer or curling iron, skilled artists can mold wool into just about any position. Once cooled, the wool is set in its new shape.
Over time, these carefully shaped and tailored garments mold to your body and natural movement, creating another layer of tailoring.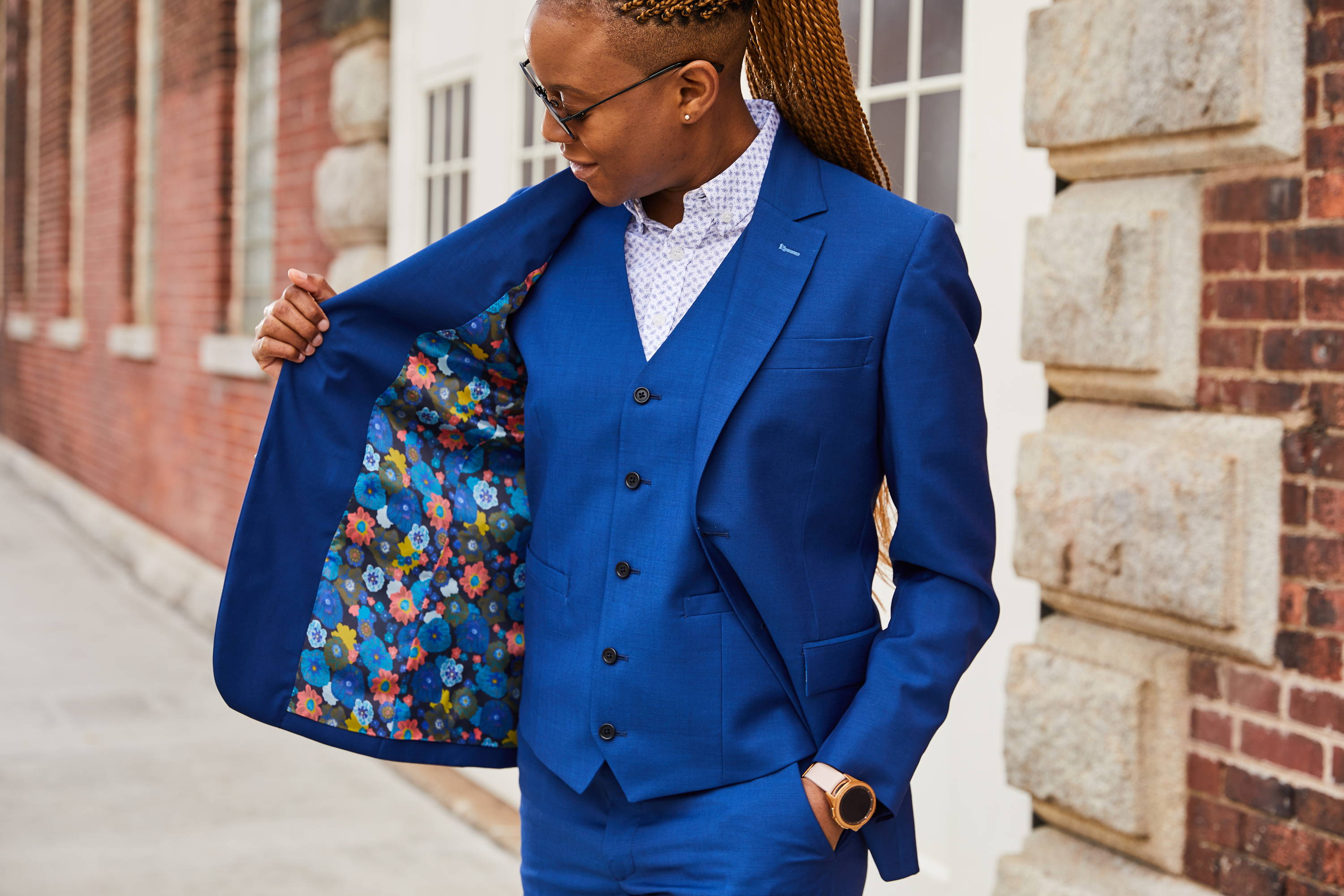 Did you know wool is super easy to care for?
Wool is naturally odor resistant, stain resistant and wrinkle resistant. Unlike polyester, it is not going to hold onto smells from our bodies or our surroundings (food, fumes, etc). The nature of the fibers also means that dirt and stains sit on the surface of the fabric rather than becoming ingrained making them easier to remove. And let that iron gather dust! You won't need it for your suit. A light steaming every so often will do the trick.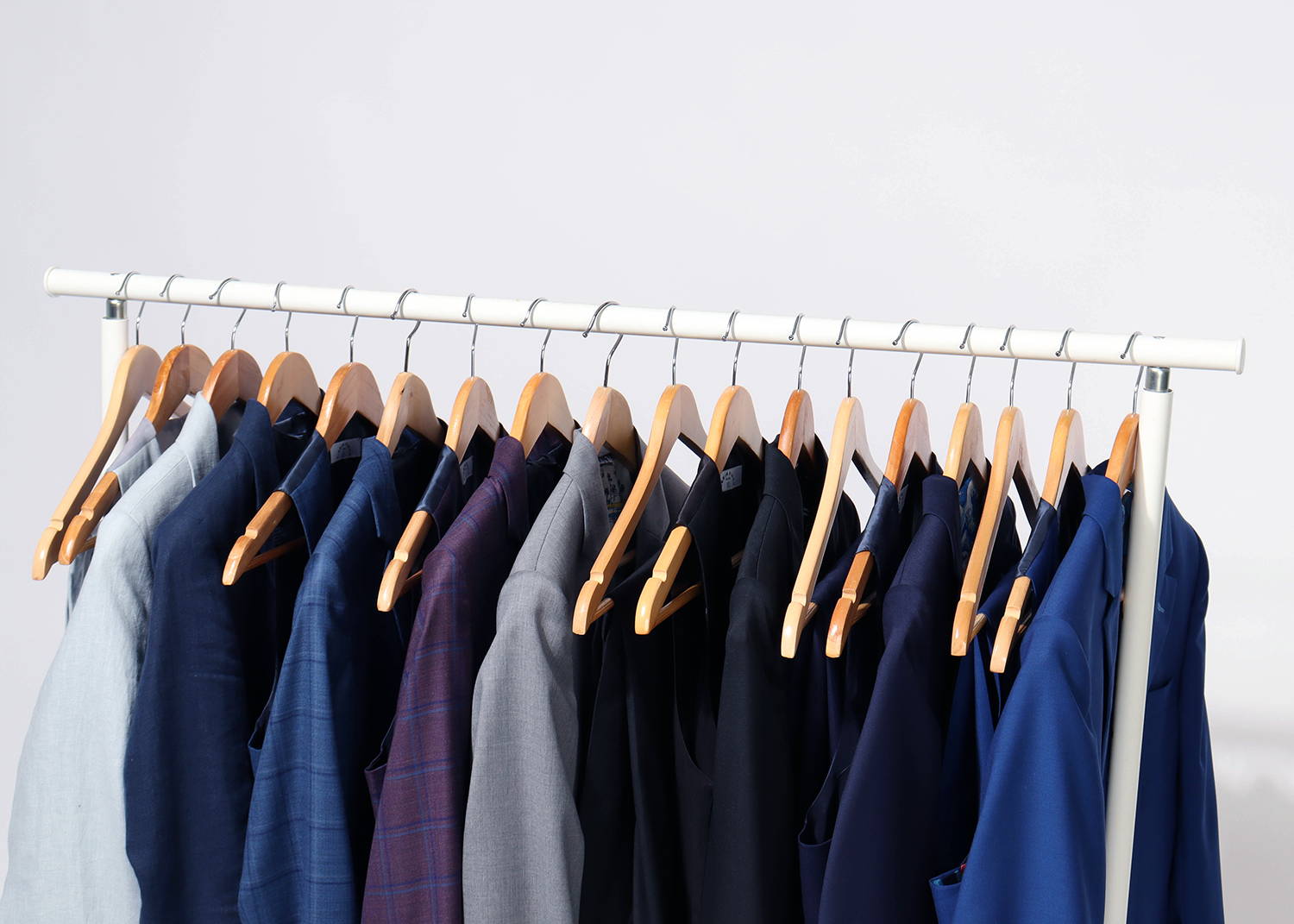 To give your suit the best longevity, store it in a garment bag on a suit hanger if you have one. Garments made of 100% wool only need to be dry cleaned about once a year with moderate wear.

Wool fibers can be made into so many different types of garments, it's entirely possible to have a complete wardrobe of wool! Wool suiting is often described as an all-season suit. While it may not be able to match the extremes of hot or cold, in temperate climates, our Georgie Suits will be equally comfortable in the summer and winter.
When properly cared for, a wool suit will last you a very long time. It's a strong fiber and has natural movement and recovery meaning it won't bag out over time like other fabrics. It should look as good today as it does 10 years from now if loved and handled well. And since the suit has been solidified in the fashion lexicon as a staple that will likely never go out of style, you can look forward to wearing your Georgie Suit for decades to come.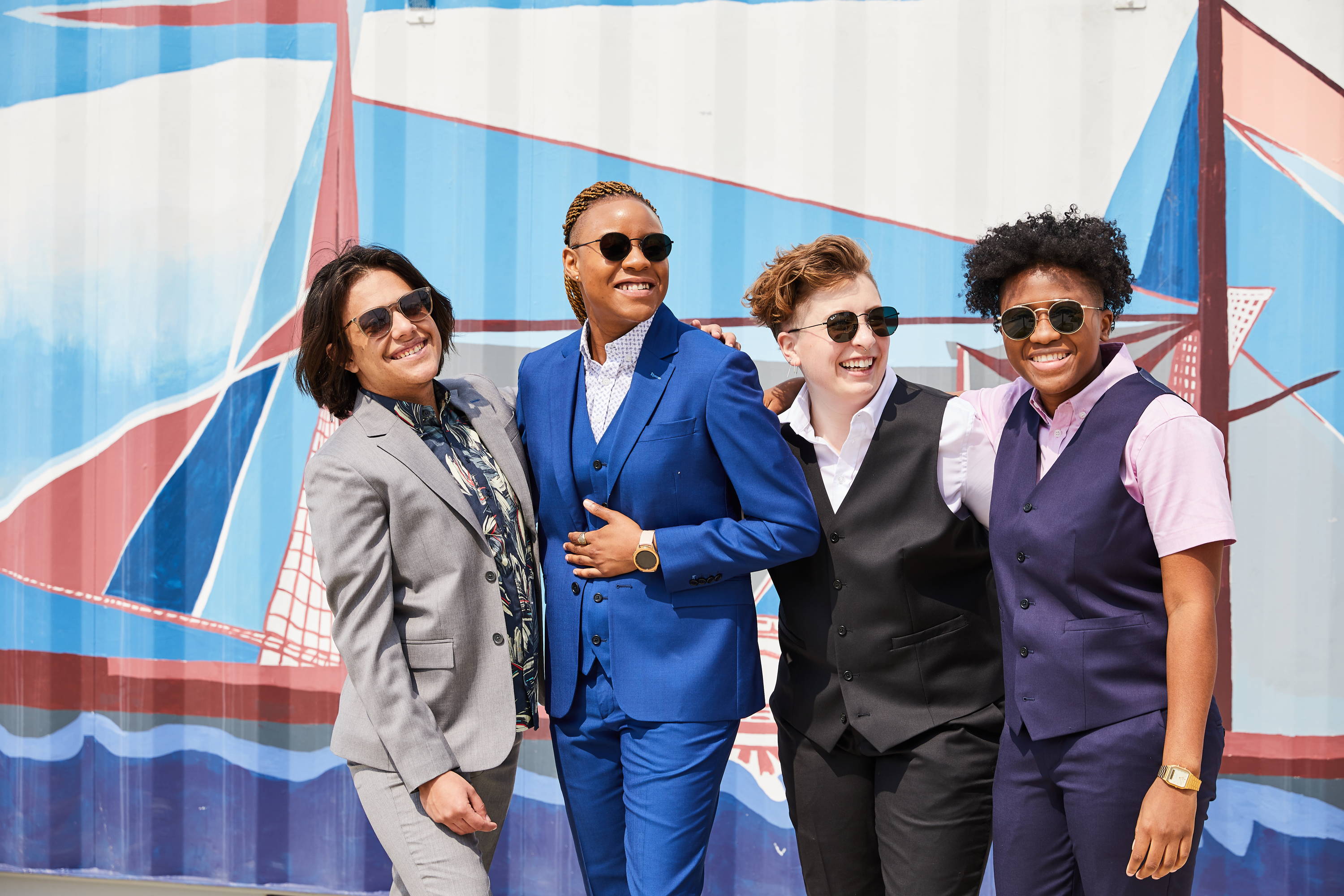 ---
Sources and Additional Reading
Akou, Heather Marie. "Twill Weave". Love to Know. https://fashion-history.lovetoknow.com/fabrics-fibers/twill-weave
Calahan, April; Zachary, Cassidy, hosts. Milk and Sugar: A Brief History of Seersucker. In Dressed: A History of Fashion. iHeartRadio. 24 Oct 2019.
Calahan, April; Zachary, Cassidy, hosts. How to Read a Suit, An Interview with Lydia Edwards. In Dressed: A History of Fashion. iHeartRadio. 10 March 2020
Edwards, Lydia. How to Read a Suit: A Guide to Changing Men's Fashion from the 17th to the 20th Century. Bloomsbury, 2020.
Lackman, Michael. "Wool: Fact Behind the Fiber". Organic Clothing Blogs. 8 Nov 2005. https://organicclothing.blogs.com/my_weblog/2005/11/wool_facts_behi.html