In 2014 as Kelly and I were figuring out what to wear for our wedding, it became clear that there was a massive hole in the market for clothing that suited people like Kelly and myself. We saw everything we wanted in menswear, but could never get it to fit our bodies. Hence Kirrin Finch was born: a clothing brand that caters to women, non-binary and trans folks who like the of look of menswear, but need a fit that can accommodate curves, smaller frames and everything in between. We now offer a full range of menswear-inspired clothing and accessories from Italian-made suits all the way to 5 panel hats. We want to be the one-stop shop for all of our customers wardrobe needs. But it wasn't always this way.
In 2016 we launched the brand with just two products: a short-sleeve shirt and a long-sleeve shirt. We felt the right approach was to perfect one product at a time before adding a new product into the mix. The button-up shirt has been a flagship product since the inception of the brand, so we wanted to take you on a journey from that first launch to where we are today with our shirt offerings.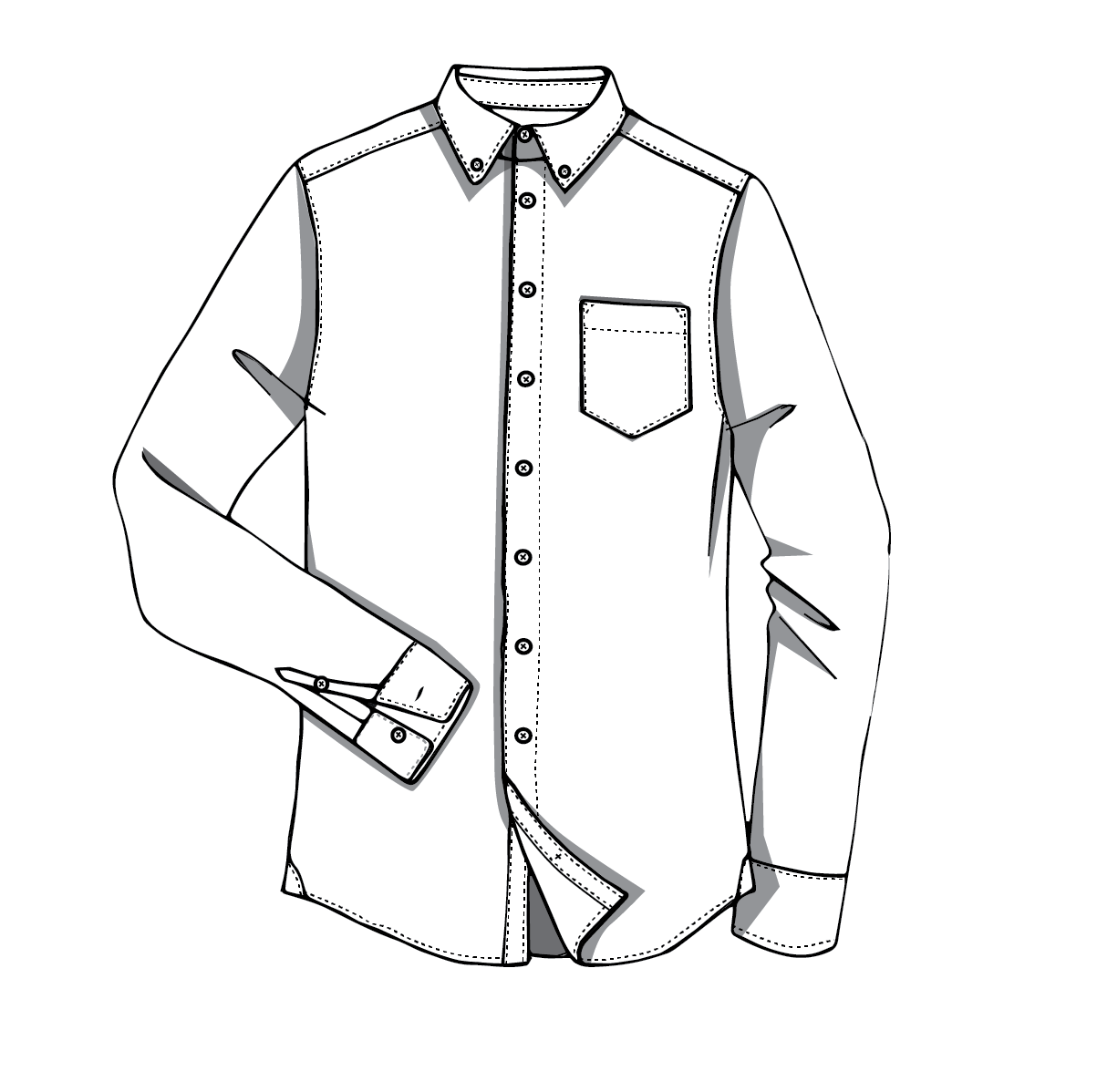 The Kirrin Finch Shirt
The Kirrin Finch shirt took us over a year to develop, making sample after sample, testing it on ourselves and many other people until we felt we had the right design and fit. Now four years later with hundreds of 5 star reviews and lots of positive customer feedback, we feel very proud of our shirt design and fit.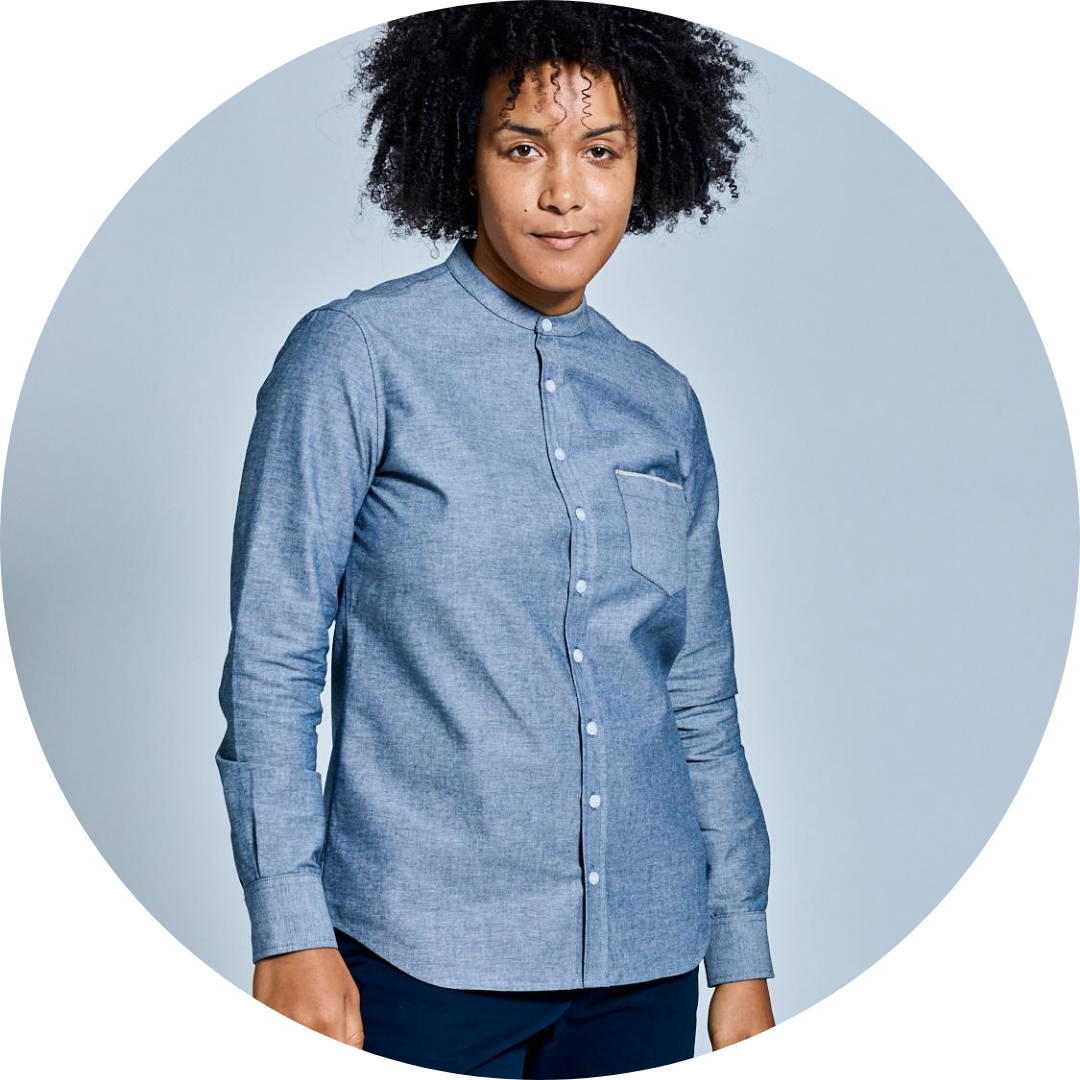 REDUCED BOOB GAP
Having your shirt gape over your bust isn't cute. Which is why we added extra buttons. This reduces the strain on the buttons over the chest, making it less likely to gape.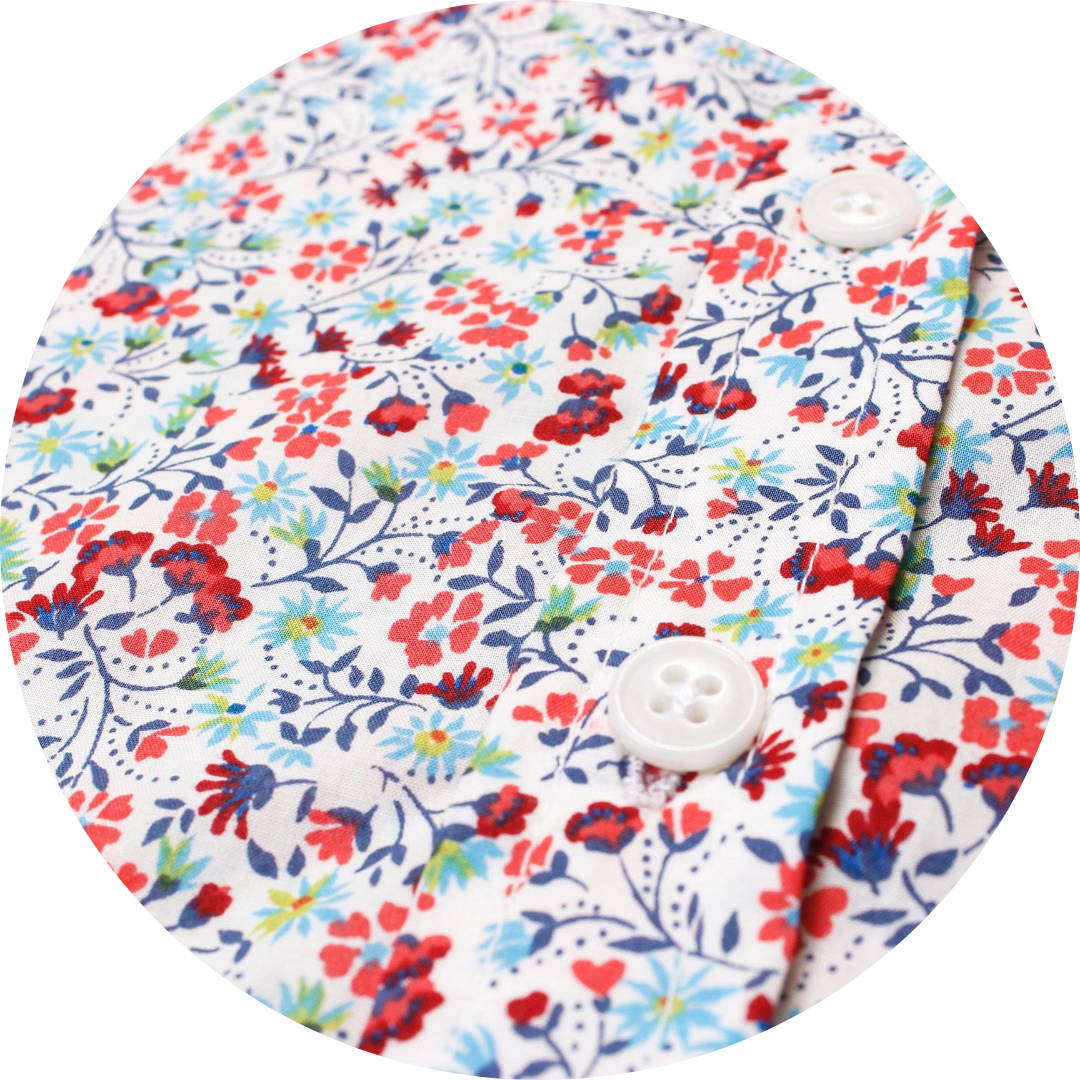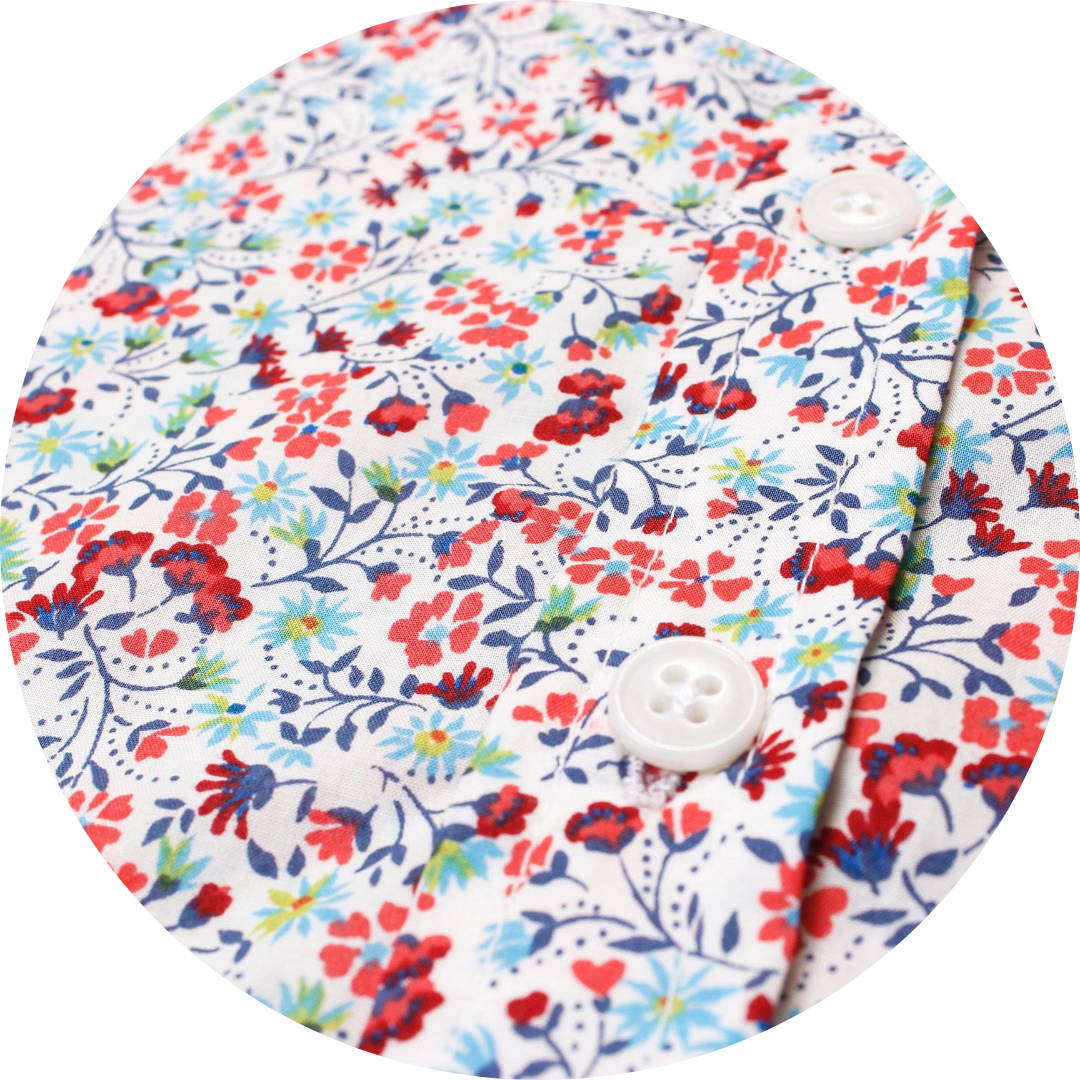 BOLD PRINTS AND COLORS
We love pops of color and bold prints. Look for fun accents on our shirts in unexpected places or cheeky and colorful patterns.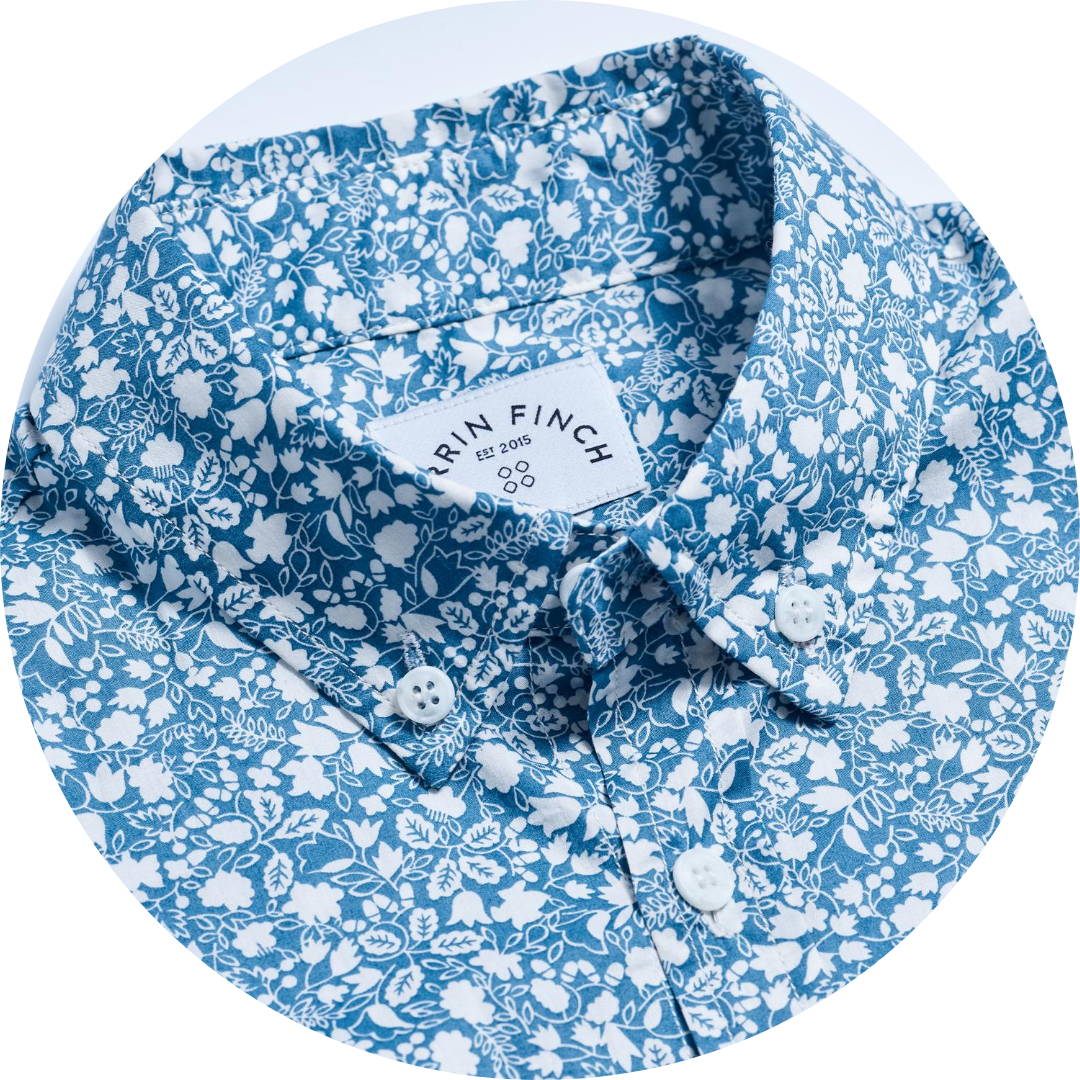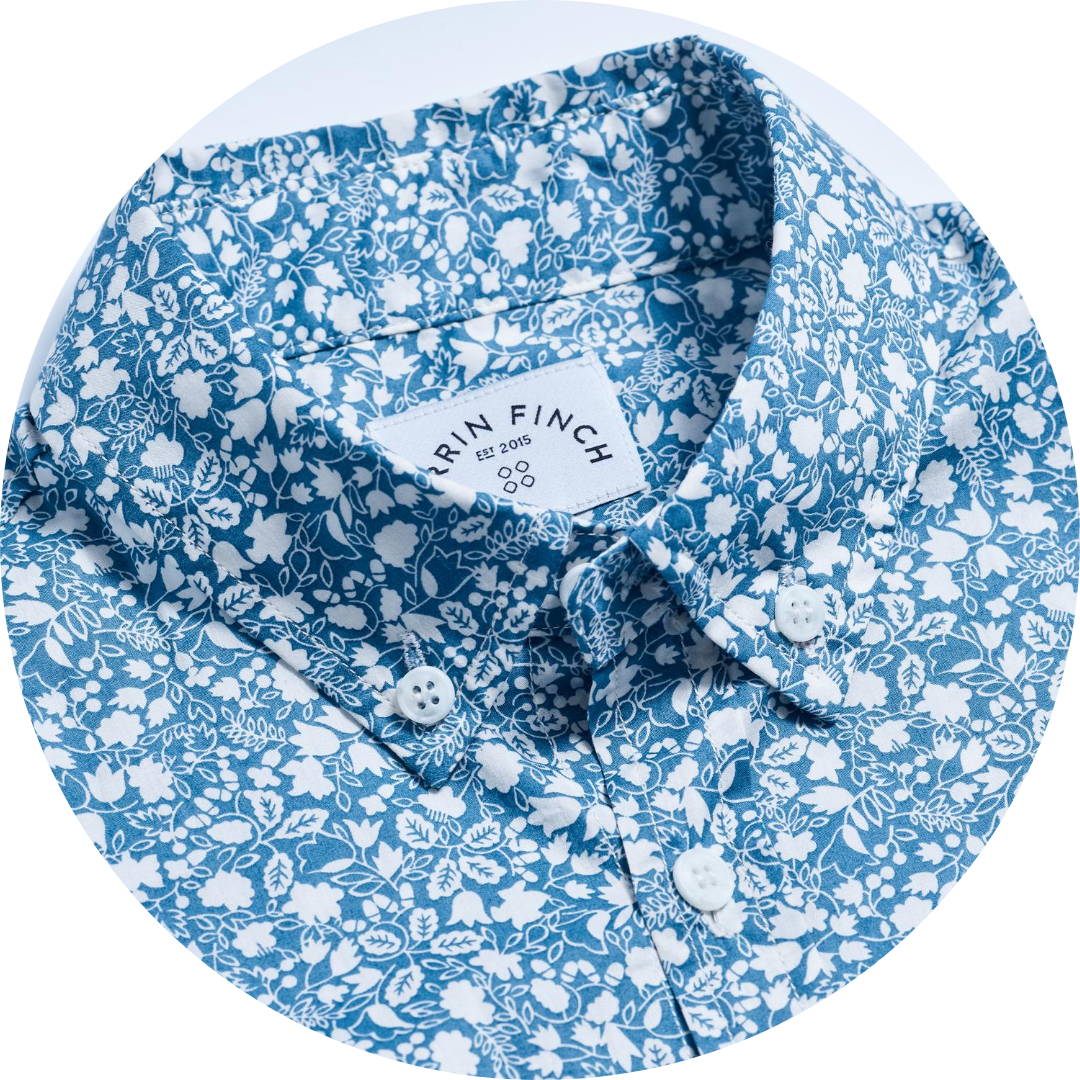 STRUCTURED COLLAR
No floppy collars here! We added structure and made it smaller all around, so the collar will keep its shape when buttoned or unbuttoned.

NO DARTS
By removing the darts often seen in women's shirts, and creating a straighter cut, our shirts have the look and feel of a men's shirt, without sacrificing fit.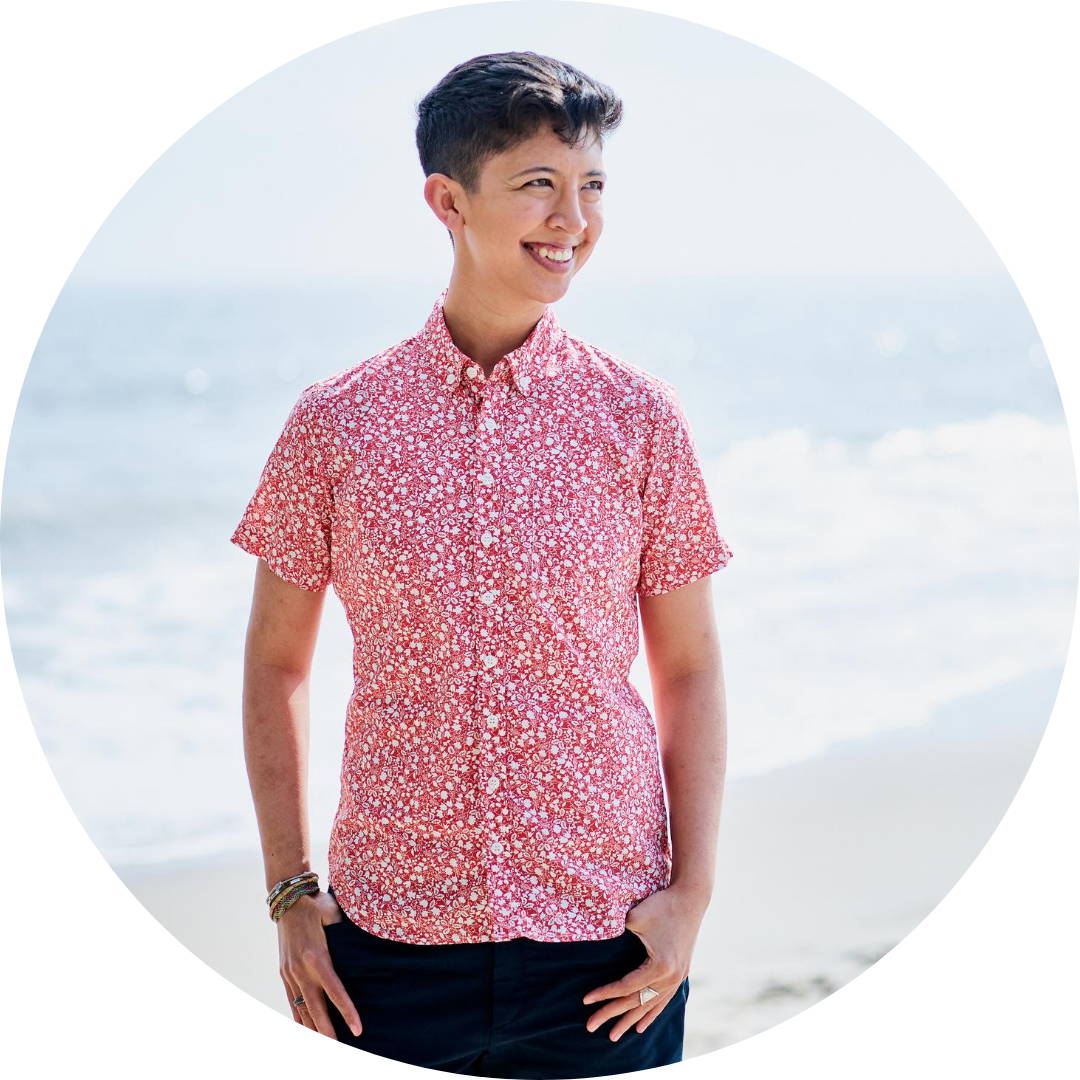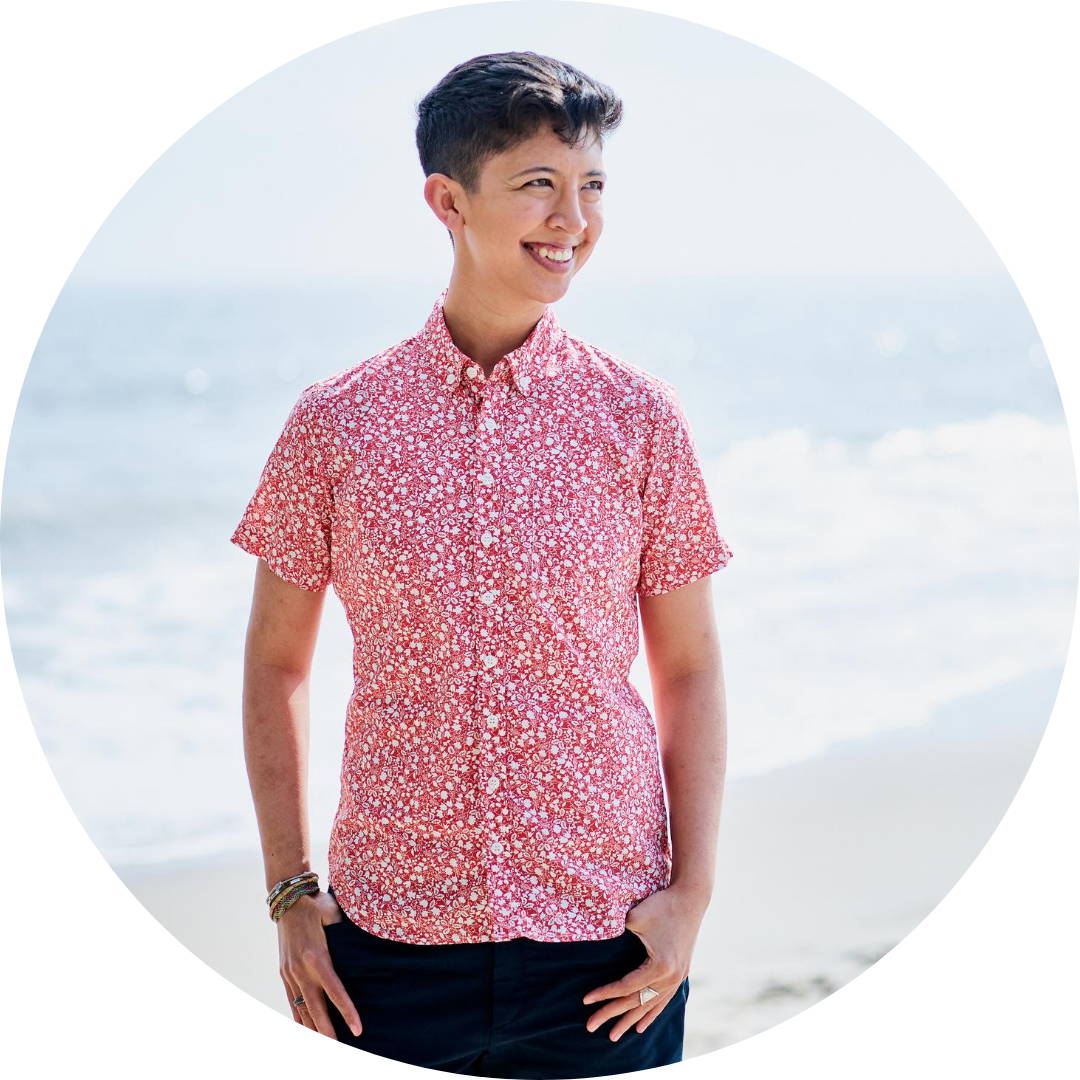 PERFECT LENGTH
Our shirts are designed to be the perfect length, so they can be untucked for a more casual look or tucked in when you want to dress it up.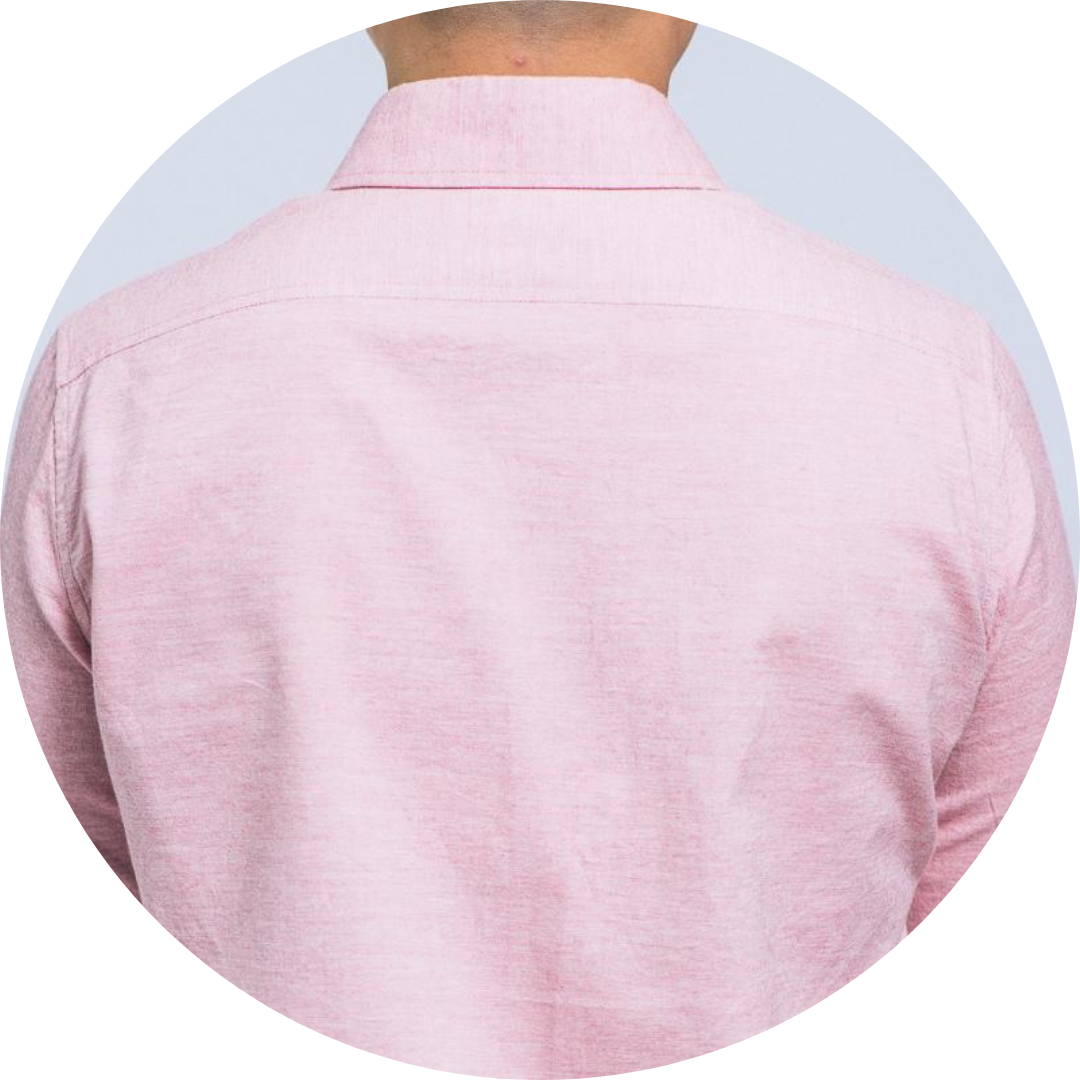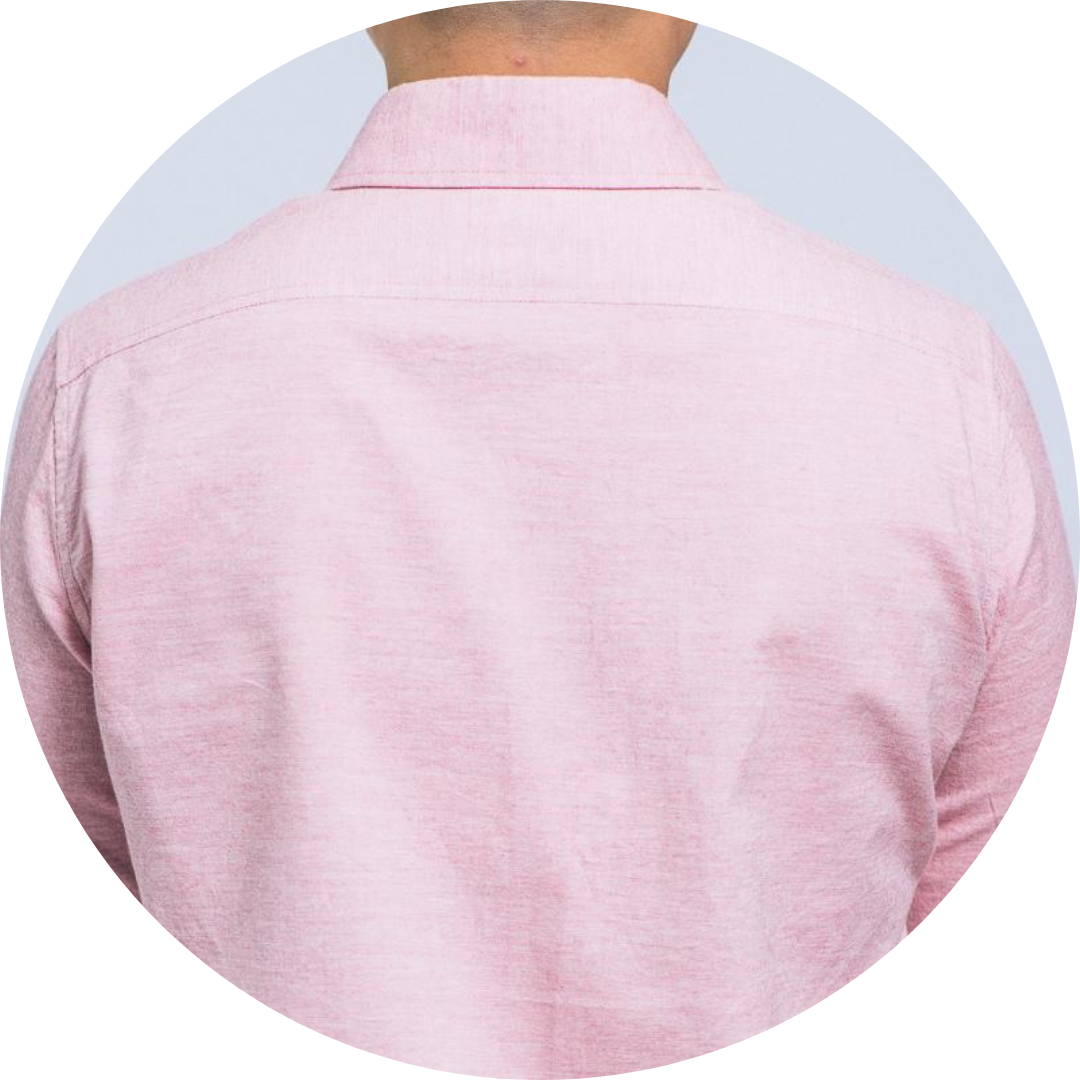 FLAT SEAMLESS BACK
Don't you hate when your shirt bunches up in the back or is tricky to iron because of the box pleat? We created a flat seamless back for a cleaner, more polished look.
The Evolution Of The Original Shirt
Very little has changed since that original shirt fit. We have only made one minor modification and that was to straighten out the bottom opening to give it a cleaner look as it sits over the hips. We also added two more shirt designs including a mandarin collar shirt and a more formal dress shirt option.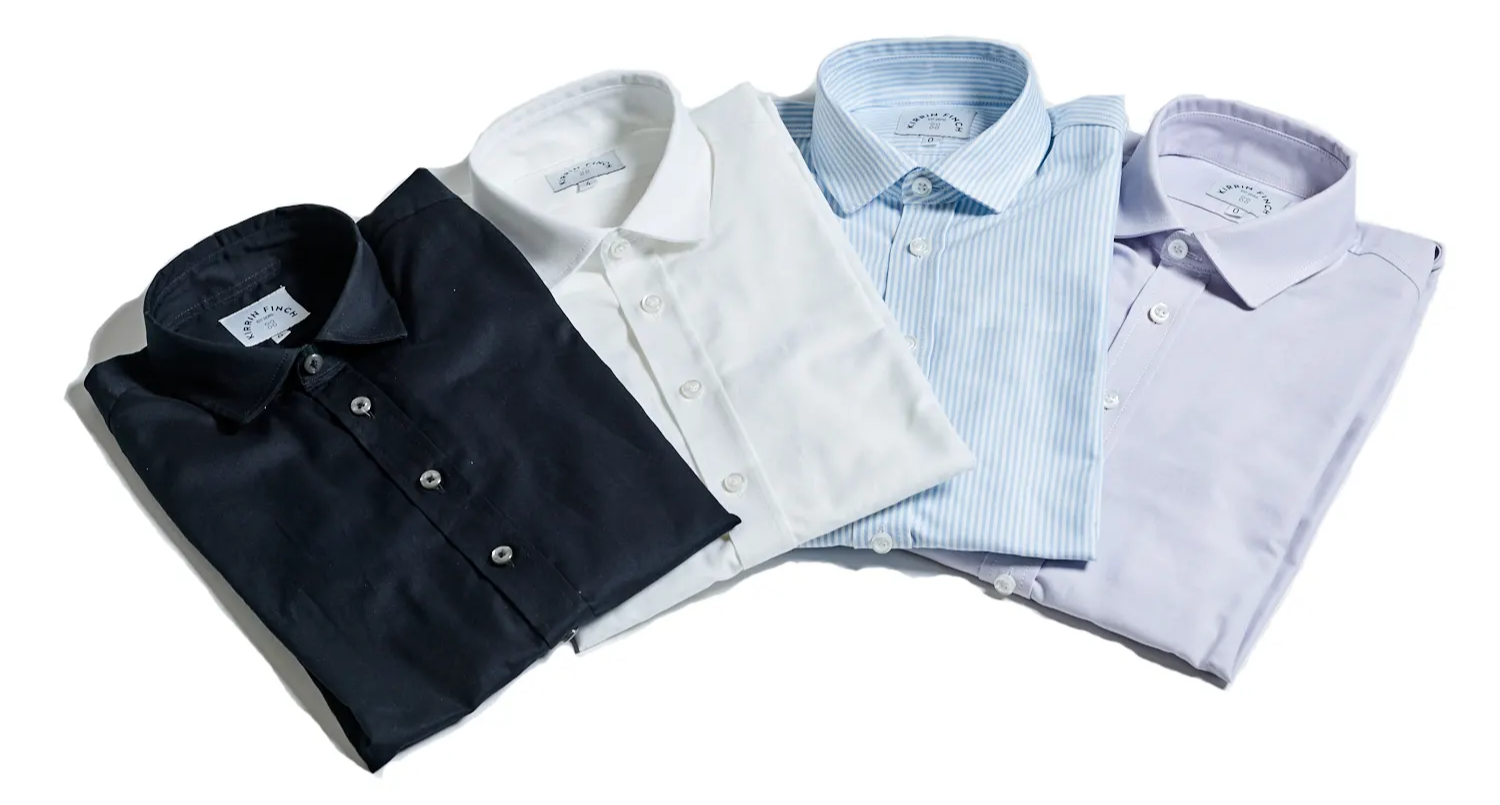 MANDARIN COLLAR SHIRT
The great thing about a mandarin or band collar shirt is that it's simple, yet elegant and modern and can give any outfit a refined twist. Kelly had been on a mission to make this unique shirt after getting a custom-made mandarin collar shirt during a trip to India in 2014. It took us a few years, but we added it to our shirt collection in late 2017. 
DRESS SHIRT
We introduced the dress shirt in early 2019 so that we could offer a slightly longer shirt that would stay easily tucked in with a pair of suit pants or chinos. We also incorporated a spread collar, more typical in men's shirts, for a more formal look. There is purposely no front pocket to create a clean seamless look. These shirts are the perfect complement to a suit or a pair of chinos.
Shifting Where The Shirts Are Made
When we launched the brand, every shirt was made in the USA in our factories in Manhattan in New York City. The shirt fabric was purchased from stock, meaning that we selected fabric that had already been woven and used that to make our shirts.
In order to expand our offerings and price points, we now have additional factories overseas that weave our fabric from scratch and manufacture our shirts. Our dress shirts are made in Italy, the home of effortless style and high-quality manufacturing. Our casual short-sleeve shirts are printed and made in India at a factory renowned for high-quality sustainable production using the newest machinery, cotton fabrics, and waterless digital printing.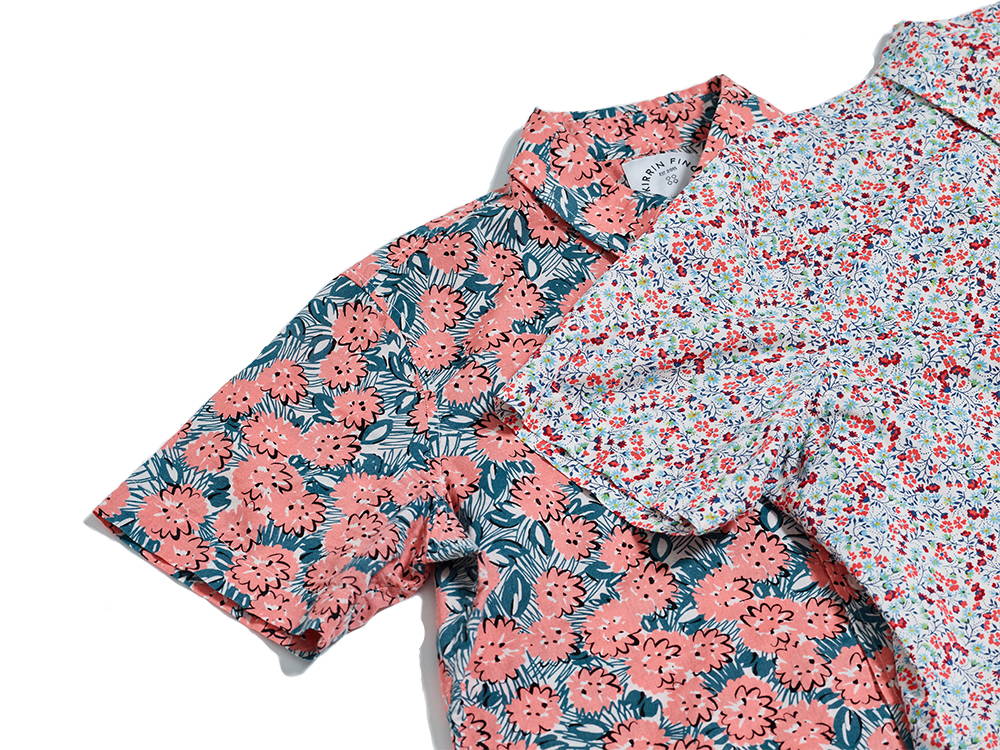 The Versatility Of The Shirt
The great thing about the button-up shirt is that it can be worn in so many different settings, from work, to weddings, to hanging out with friends on the weekend. And the same shirt can easily go from formal to casual. It's the ultimate wardrobe essential and we've got options to cover all occasions. Shop our button-up shirts today!