Life As A Female Firefighter In The Pacific Northwest
Sarah Pernick is a midwestern transplant living in the beautiful pacific northwest with her wife and two dogs. She has been working as a professional firefighter for 5 years, and before that, worked in the outdoor industry as a river guide and ski bum. In her time off she loves mountain biking, skiing, rafting, and exploring and enjoying the local beer, food and craft cocktail scene in her quirky little city by the sea. This #internationalfirefightersday, we were fortunate enough to ask Sarah some questions about her life as a firefighter!
WHEN DID YOU FIRST KNOW YOU WANTED TO BE A FIREFIGHTER?
I didn't grow up wanting to be a firefighter, and to be honest, I didn't really even know it was an option for me. When I was a kid I remember seeing 'firemen' riding around on fire engines responding to emergencies. I didn't see myself reflected in the members of the fire service in my community, and I think that's a big reason why the thought of doing it professionally never really crossed my mind.
During my early and mid 20's I was lucky to do a lot of traveling, and during this time I met a woman who was working as a professional firefighter in Idaho. I remember having this light bulb moment when we started talking about her job. I had always wanted a career that was challenging, valued teamwork, would use my body and my brain, and would give me an opportunity to give back to my community. When I discovered that the fire service checked all these boxes it was game on for me. I sought out classes and found some amazing mentors who helped me through the process of getting hired as a professional Firefighter.
WHAT IS YOUR FAVORITE THING ABOUT YOUR JOB?
No two days at my job are the same. I show up for a 24 hour shift and as a crew we make a plan for our day, then more often than not, we have to throw it out by lunch. I love that even our 'routine' calls have curveballs and complexities that challenge us to be on our toes. We train to meet the requirements of the job, and oftentimes when we're on scenes we're tasked with solving a problem we have never dealt with before, which allows me to be creative and use my brain.
Lots of times I have to take a step back, look at the big picture, and come up with a solution. We show up on what is often the worst day of someones life, so in the face of challenges and stress we have to stay calm and focus on making the situation better for everyone involved.
HOW DOES IT FEEL TO WORK IN A MALE DOMINATED PROFESSION?
Women have been putting out fires in this country for 200 years, and still, I'm routinely referred to as a 'fireman'! I understand the history of this term, but in my opinion, its exclusive. Don't get me wrong, I really appreciate the men I work with, many of whom feel like family to me. My problem is that I don't like the assumption that I have to be 'one of the guys' to be good at my job. Being a woman is a part of what makes me a good firefighter. When I step off the rig at a call my job responsibilities are the same as those of the men that I work with.
Our job can be hard physically and mentally, and I think that there is some residual fear out there that women just can't do it. Women have been proving over and over that we we can, and the more of us that are out on the streets doing the job, the more people realize that we're capable of it. I don't remember seeing female firefighters in my community when I was growing up, and I love showing girls and women that there is room for us in this job! Nationally, less than 10% of career firefighters are women. It's a great job that is rewarding and challenging, and I'd love to see more women join the ranks.
WHAT IS SOMETHING YOU WISH PEOPLE KNEW ABOUT THE LIFE OF A FIREFIGHTER?
We do much more than just fight fires! Where I work in Washington State, we're all certified as Emergency Medical Technicians at a minimum. We respond to medical emergencies, traffic accidents, hazardous materials incidents, technical rescues, still water rescues, brush fires, vehicle fires, structure fires and all kinds of other situations. Basically, we're problem solvers. When we're not out running calls, we spend a lot of our time training to be ready when calls come in. We love getting to know the community we serve, feel free to stop into your local station and say hello!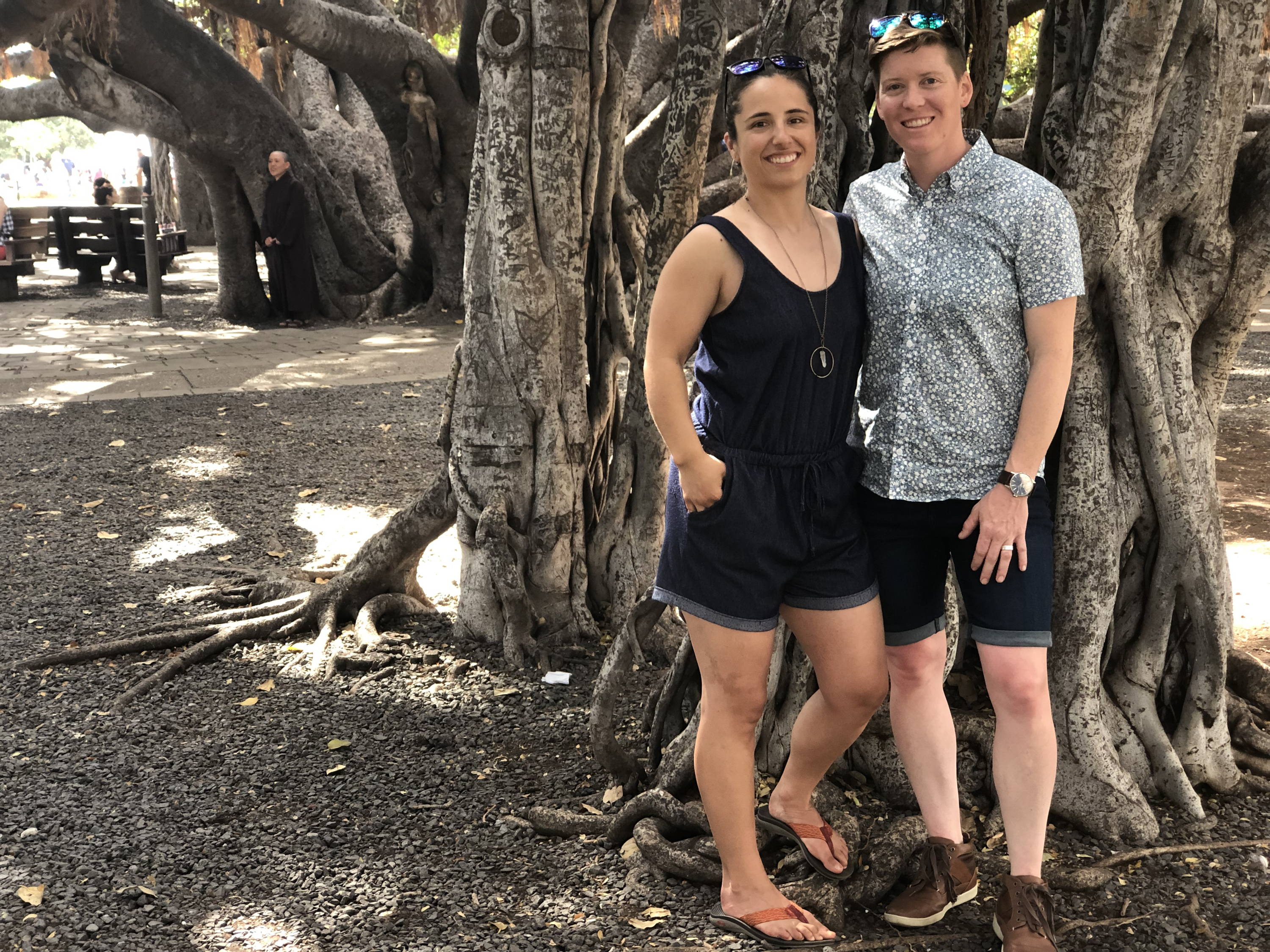 HOW DOES CLOTHING PLAY A PART IN YOUR IDENTITY WHEN YOU'RE OFF THE JOB?
When I'm at work I'm in uniform and I look just like all my coworkers, so when I'm off duty, I like to express myself through my clothing. I feel most confident when I look put together, and its important to me to portray that I put some thought and energy into what I'm wearing. Because I live in a small city, even when I'm off duty people often know what I do for a living, and I try to represent myself and my profession well when I'm not in uniform.
I love button downs, nice jeans or pants, and a cool pair of boots. I sometimes like to dress it up with suspenders or a vest. My city's unofficial motto is "The City of Subdued Excitement", so while my clothing choices might be described as casual elsewhere, I like to think that here in my community I'm rocking more the dapper side of things!
---
We want to extend a HUGE thank you to Sarah for giving us this incredible insight into her life, and also to all of the firefighters out there working tirelessly to keep us all safe. We appreciate you!