Life As A Professional Golfer
Mo Martin is professional golfer who is currently playing on the LPGA tour. She grew up in Pasadena, CA, where she started playing golf at the age of 4. She is best known for her major championship win at the Women's British Open in 2014 where she holed out from the fairway (this is rare and impressive) to win the tournament by one stroke. Mo is both a fan and tour player favorite. In 2010 she was the recipient of the Futures Tour's Heather Wilbur Spirit Award, given to the player who "best exemplifies dedication, courage, perseverance, love of the game and spirit toward achieving goals as a professional golfer." And if you go to any LPGA tour event you will see Mo's fans wearing their signature "Go Mo" pins. Mo is a true role model and we couldn't be more excited to share her story.
HOW DID YOU GET STARTED WITH GOLF? WHAT DREW YOU TO THE SPORT?
My brother was my first hero in life. I wanted to do everything he did, from eating the same foods to climbing the same trees. When I was four years old, he came home with a golf trophy and I begged and pleaded to go practice and play with him so I could get one too. It was easy to fall in love with golf from there. I still believe it's the greatest game on the planet, and one we can play almost our entire lives!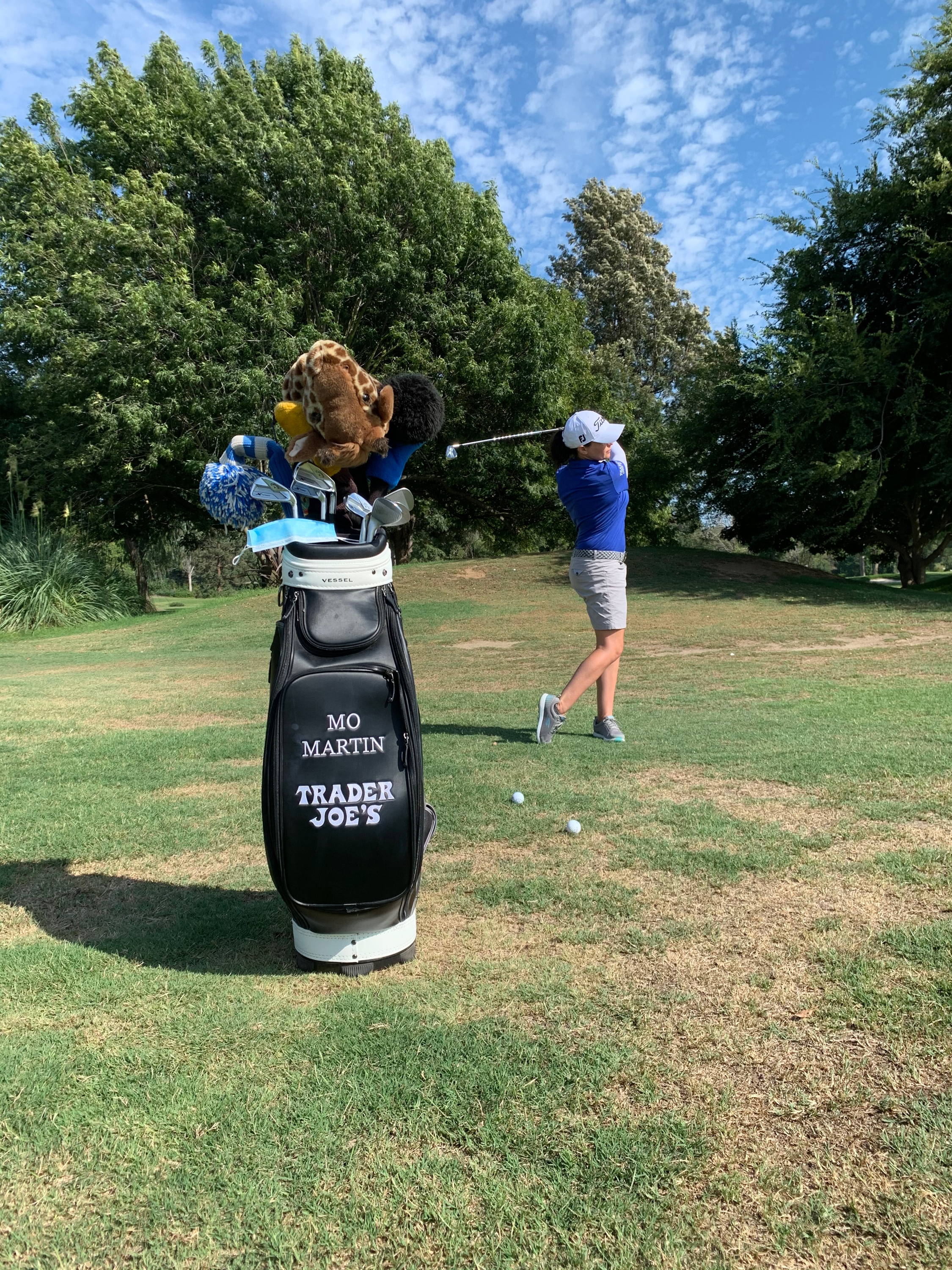 WHAT IS YOUR LIFE LIKE AS A PROFESSIONAL GOLFER?
It took me longer than most to make it to the LPGA as a professional. Now looking back in my 9th year on the LPGA, with a major championship in hand, it's been more than I could have ever imagined.
As far as a lifestyle, it's certainly not for everyone. I think the best way to describe it is it's simultaneously the best job in the world and one of the worst. The upside of being able to play golf successfully for a living is the obvious one that most people see. And the thrill and joy of walking down fairways and meeting wonderful people all of the world is very real. The sacrifice, stress, and all the little and big moments we completely miss at home are also very real.

In a year on tour, I'll travel over 100,000 miles at the very least, and I'll be on the road for 10 months.
We also play through all kinds of weather elements, so some weeks it feels like we're underneath an oven broiler on high, and others the temperatures are close to freezing and it's difficult to even grip the club. Wind burn is very much a thing too.
Despite my crazy schedule, I have a wonderfully supportive girlfriend. I am forever grateful that she has given me a life at home and on the road that I've never had. I also owe a lot of my sanity to my family and friends who have also supported me unconditionally.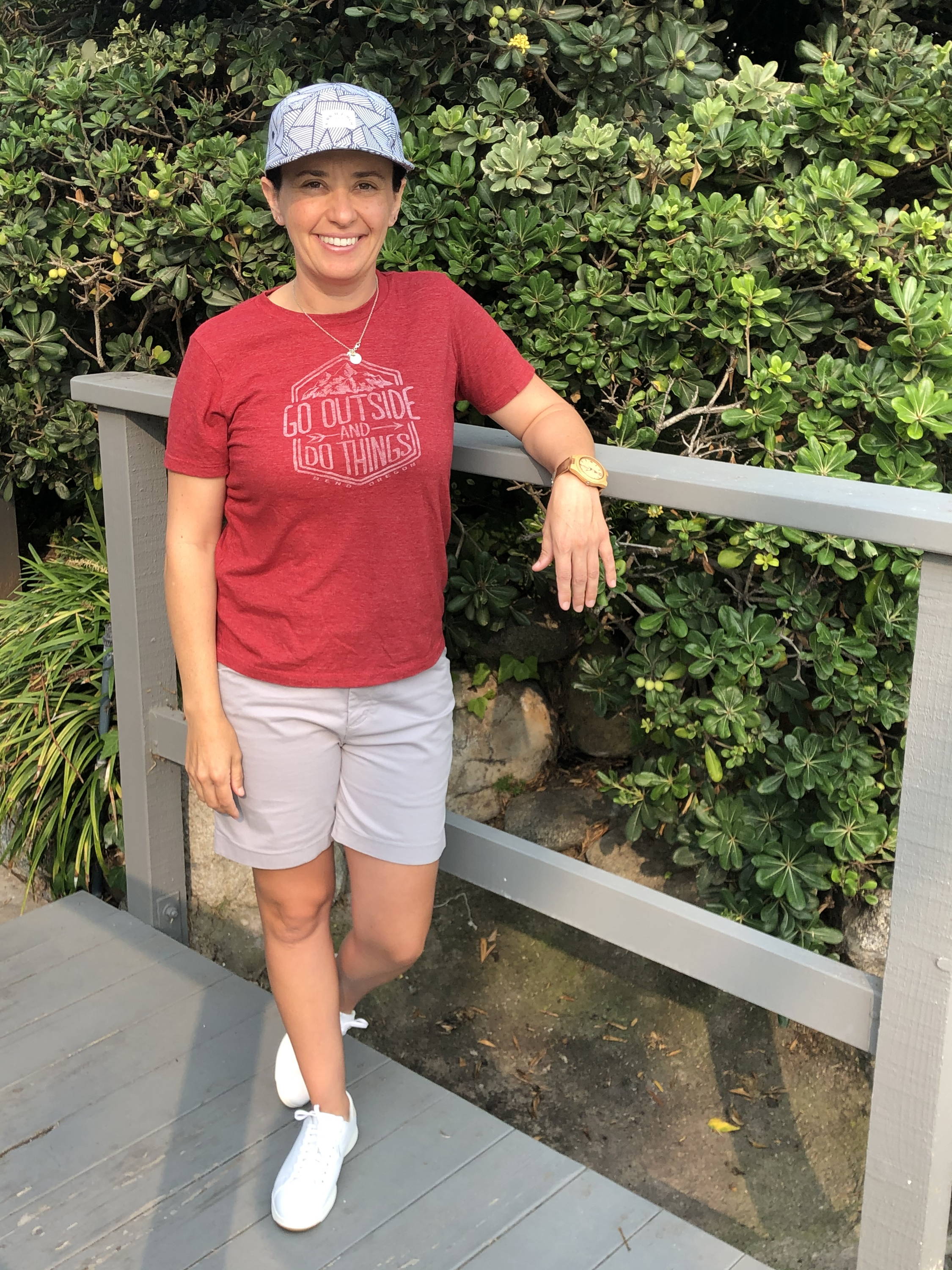 WHAT MOTIVATES YOU IN YOUR LIFE AND YOUR CAREER?
For whatever reason, I've always liked to do difficult things. I enjoy pushing myself and I've always been a problem solver. Golf has been a wonderful outlet for me, mentally, emotionally and physically. Being out in nature is also one of my greatest joys, so it has been a great fit! At this point in my career and life, my main focus is giving back to golf and paying forward all that I can. One of my proudest accomplishments to date is how many people have come together to help me build 4 wells in Zambia. We have been able to provide decades long access to clean water for 4 villages. Along with all the health benefits, this enables young girls to go to school instead of fetch water all day, and provides income and sustenance from healthy livestock and crops. If you want to learn more, check it out here: Golf For Africa. No donation is too small and we'll send you a Go Mo button for being a part of the team!
HOW HAS THE PANDEMIC IMPACTED YOUR DAILY LIFE?
It's been an incredibly stressful time in many ways for all of us. I'm forever an optimist and I do believe humanity will take something good from this and be better off because of it.
I've definitely checked in with my neighbors and friends more than normal, shared food and groceries at a distance, and spent more time in my garden than I ever thought I would. My partner, Jennifer, started her career as an RN through this as well. Seeing and hearing what she has to go through is an inspiration and makes this pandemic very real and close to home. She is one of many courageous souls working to save us, and the compassion she has for all those who have won and lost their battle with Covid is more than honorable. Here's to wishing everybody stays healthy and safe, and that we get through this together!
---