White Dress Shirt Styled By James Ford
James Ford is no stranger to queer fashion. Among their many projects, they are a model, Lead Designer and Director of Operations at Sharpe Suiting, and host, creator, and producer of Outfit the podcast, a queer fashion podcast about the relationship between the LGBTQ community and our clothing (season 2 coming soon)! James took a Kirrin Finch white dress shirt, and showed us a few different ways to style it - you might be surprised at how many ways you can wear it!
Look #1: U N B U T T O N E D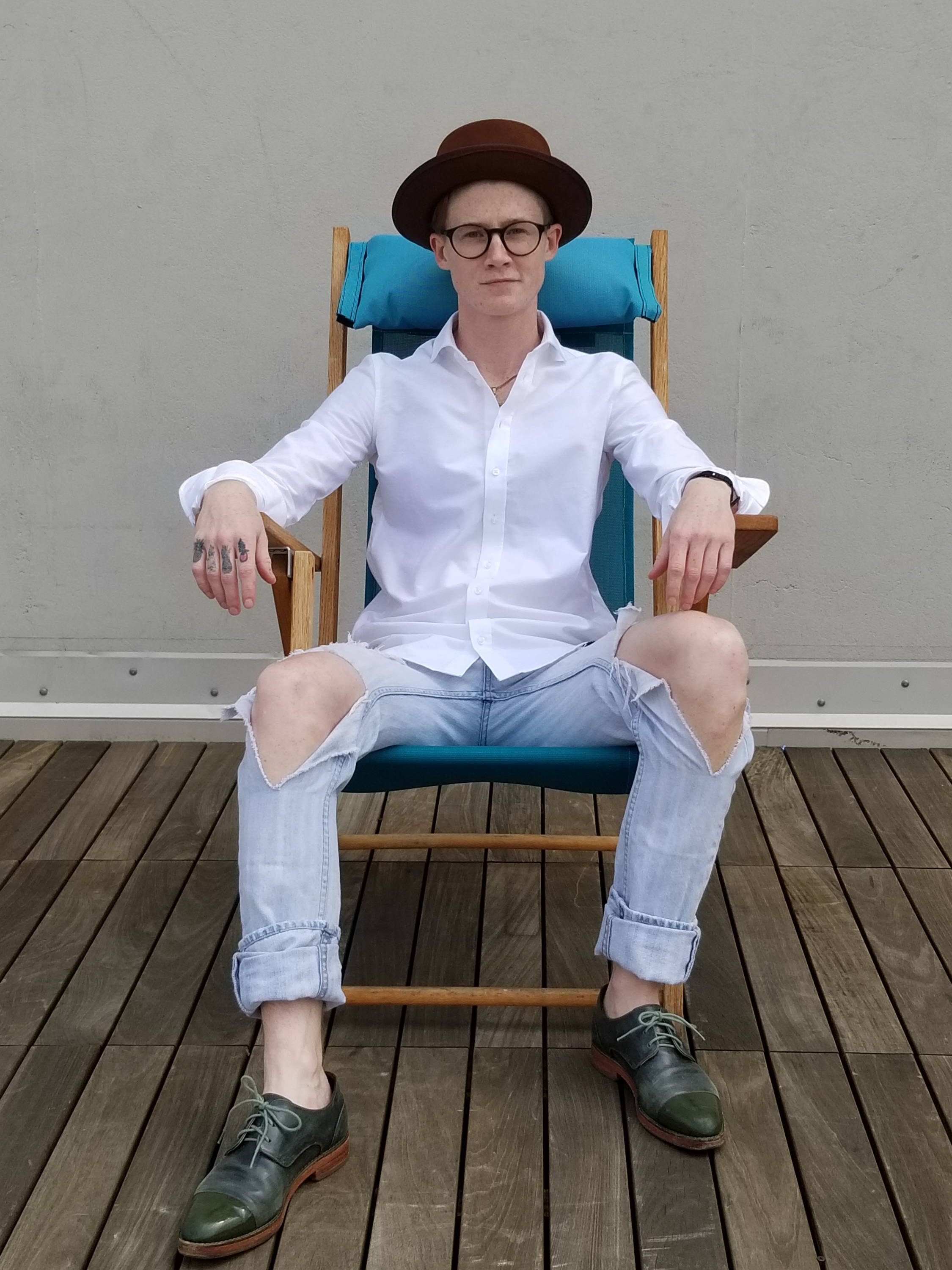 Did some cutie just invite you to Rooftop Cinema Club? Dope, get your crispy white dress shirt out and style it down. LA is pretty casual so since this is a nicer shirt…. u n b u t t o n that bad boy, make it comfortable. I also love a destroyed jean, nothing says I was in high school in the early aughts like bringing back an overly destroyed denim. I like to pull up or cuff my sleeves since we're styling it down being relaxed for the evening. I think the trick to making a dress shirt casual, is to unbutton one more button than you think, whether it be on the front or the sleeve. Think loose friends.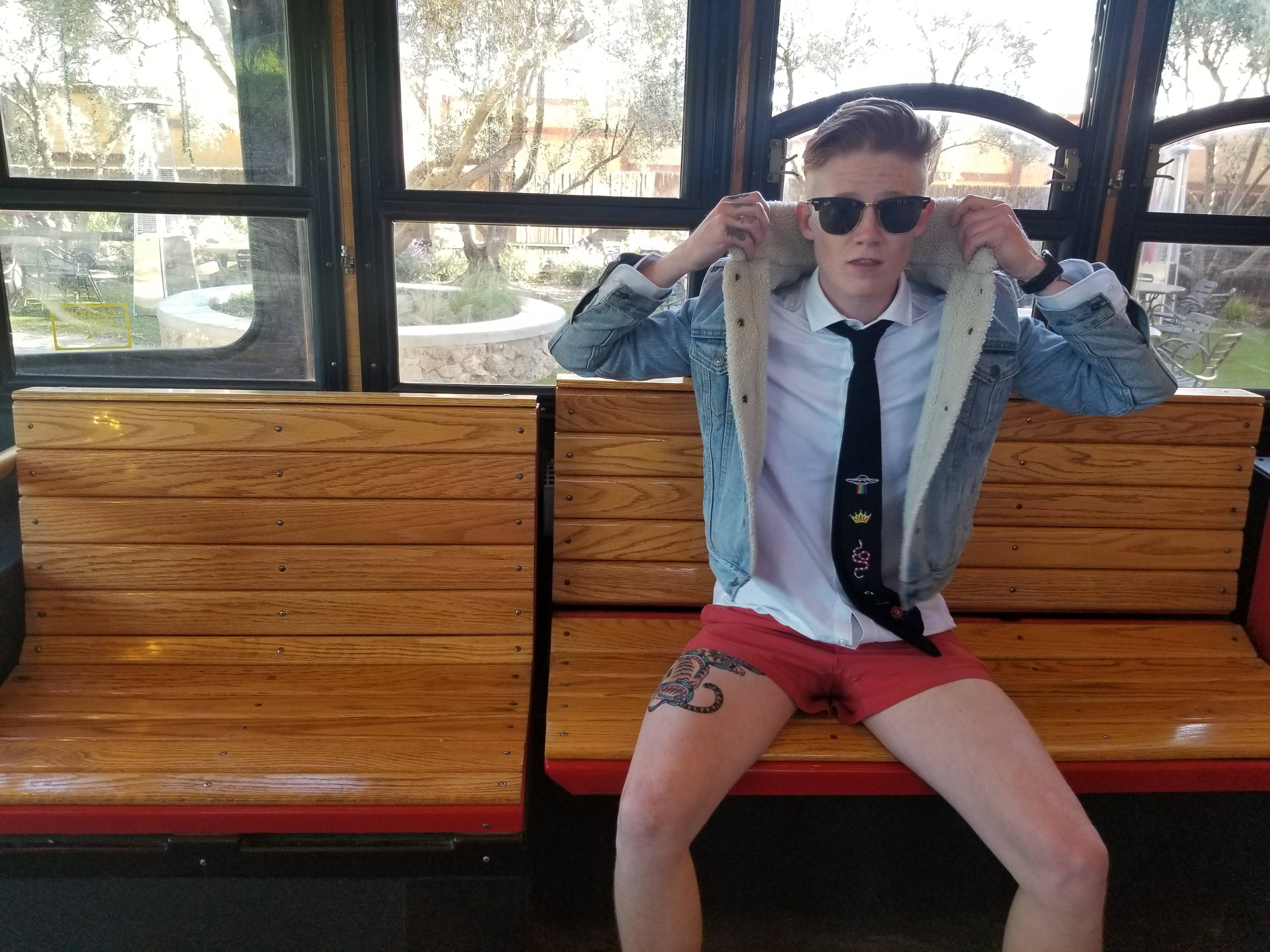 Who doesn't love a tie and shorts? Some days I feel like wearing a tie and have absolutely no event to wear it to, so I generally pair it with shorts. That's right. A tie and shorts, you heard it here first. There is nothing about this outfit that follows the rules, that's exactly the point. Know the rules, then grossly break them.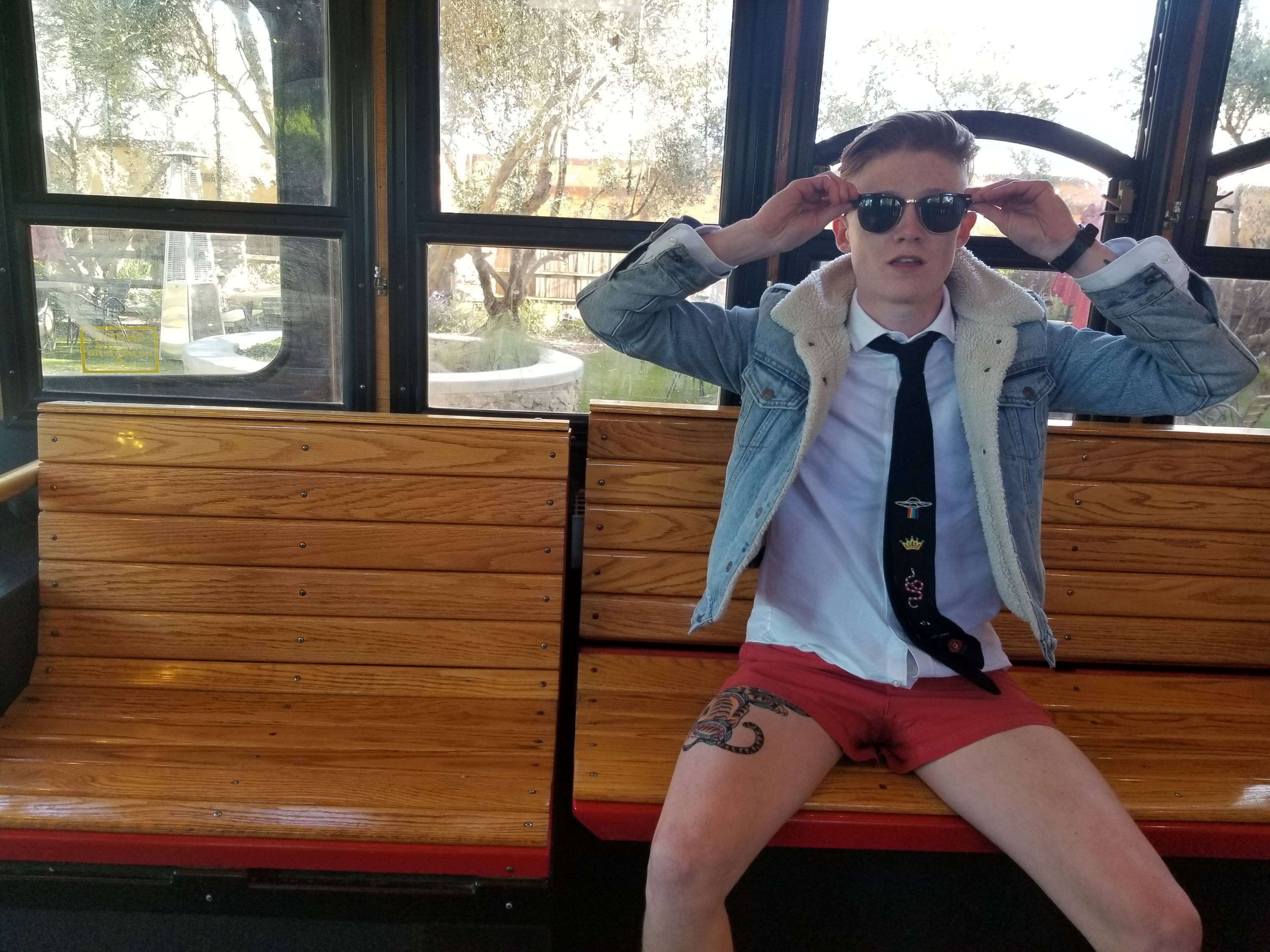 If you've ever thought about paring a Gucci tie with a dress shirt and orange adventure shorts, I applaud your instincts. If you really want to get flashy with it, pick out some colorful calf-high socks and dress shoes. The balance of hyper casual and hyper formal is something I like to play with to keep my outfits interesting. 10/10 would recommend this for bar hopping, or a day at the theme park. Nothing is more fun than a tie on a roller coaster. Nothing.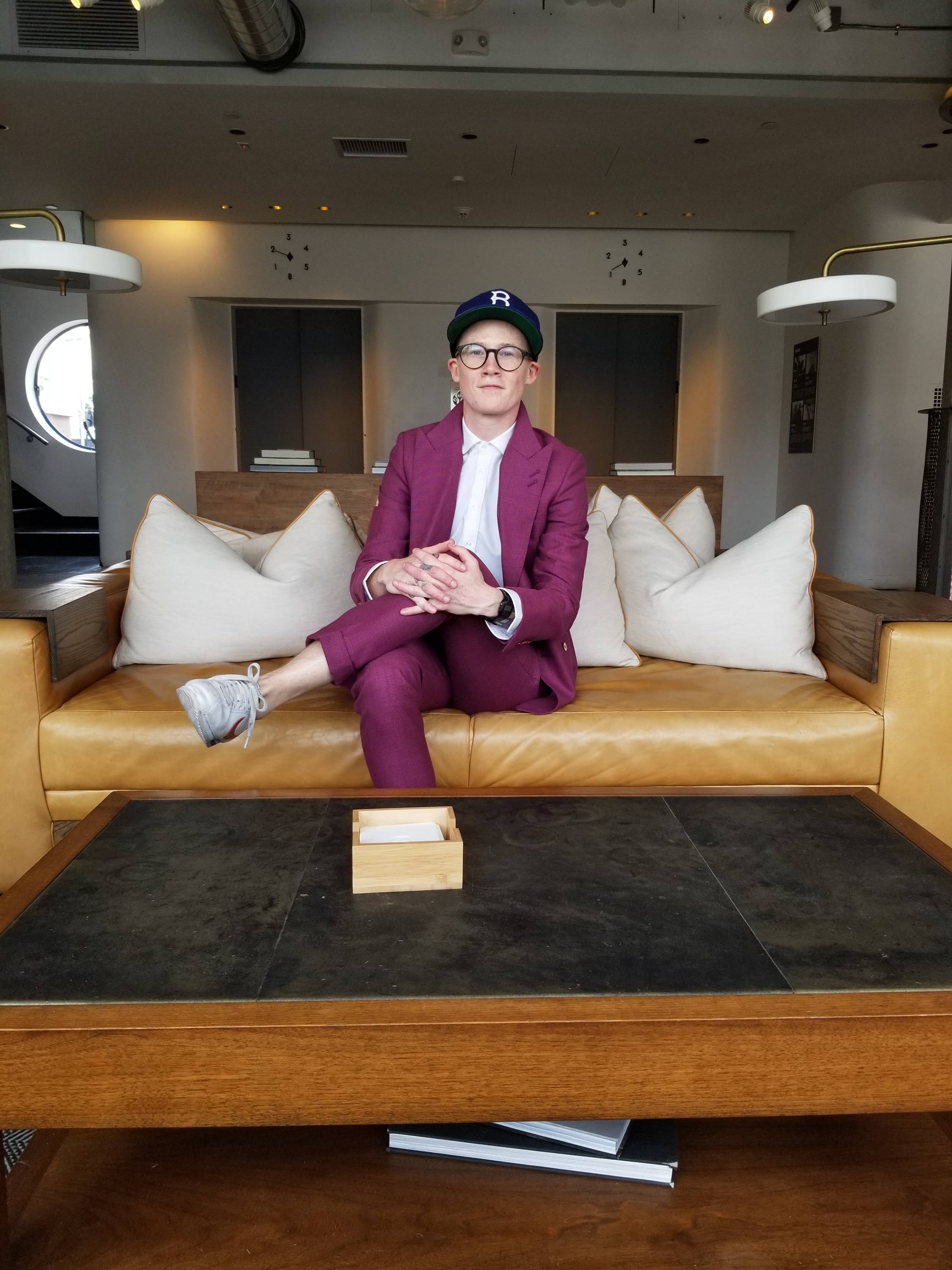 When I do dress up, I still like there to be some comfort to it. A suit can be stuffy if you don't like the fit, or like cut, so naturally I only wear Sharpe suits since they're custom fit to my bod. White is a nice shirt behind a colorful 2-piece suit so that is gives your look something crisp and refreshing and let the eye take a break. And, always, and LA baseball cap. Technically Cleveland is my team but the Dodgers original logo, which was from their days in Brooklyn, is my favorite hat to add to a suit. A fitted cap brings something nicer than a snapback or mesh trucker.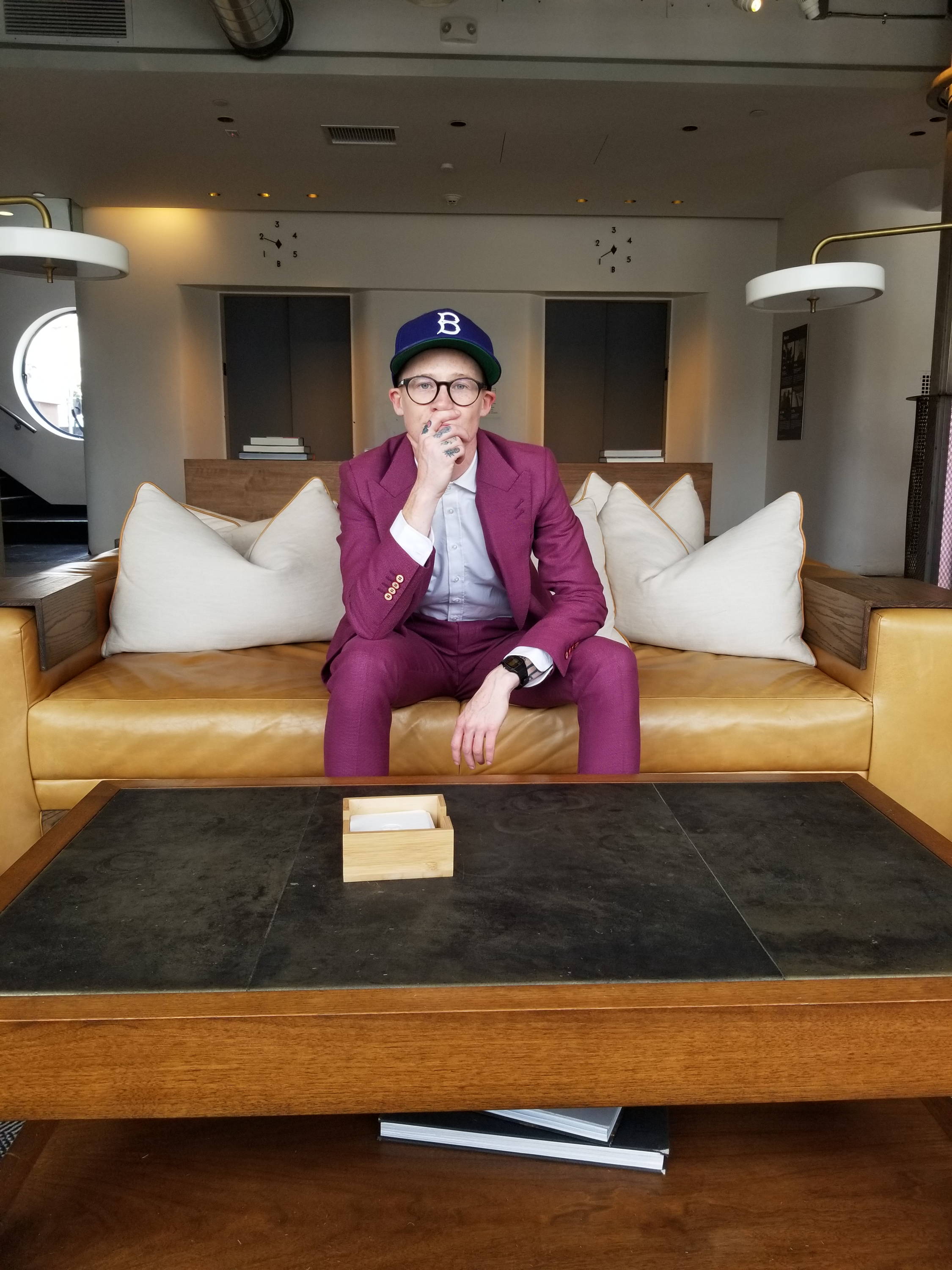 And I like to keep my shirt buttoned alllllllllllllll the way up, and tucked in. This is spread collar so its well suited to a fat tie knot, but it looks flattering without a tie too since the collar size is nice for female-bodied folx.
Pro Tip: Make sure your sleeve peeks out a little further than your jacket sleeve.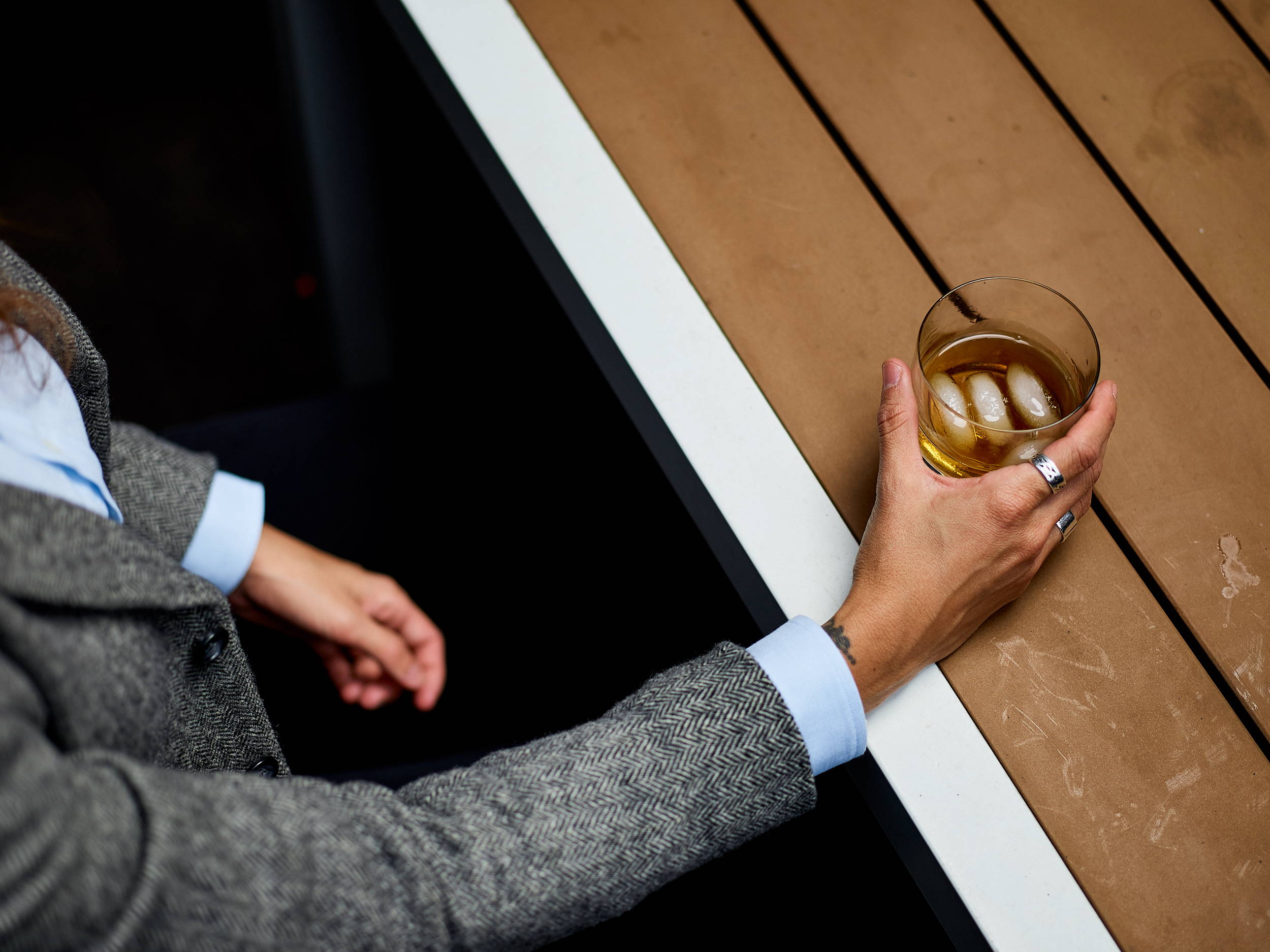 ---