Jenna Laurenzo grew up in a small suburban town of Ramsey, NJ where she went to high school with Kirrin Finch Co-Founder, Kelly (Sanders) Moffat. At the time, the acting/directing and the apparel industries certainly weren't on either of their radars, and neither of them were out to their family, friends or even themselves. But today, both of them have dedicated their careers to helping people be their most authentic selves, through representation on the screen and in their wardrobe.
Jenna recently released her latest hit movie Lez Bomb last fall and we are super excited to share the inside scoop about the film and how it came to be!
Lez Bomb is a new holiday comedy about a young woman (Writer-Director, Jenna Laurenzo) who comes home for Thanksgiving with some life changing news. Little does she know, the eccentric cast of characters that make up her extended family have their own stirring surprises. The result is a hilarious series of events forcing the family to come together in what amounts to the most unceremonious of holidays. As it turns out, there is no good time to drop the Lez Bomb.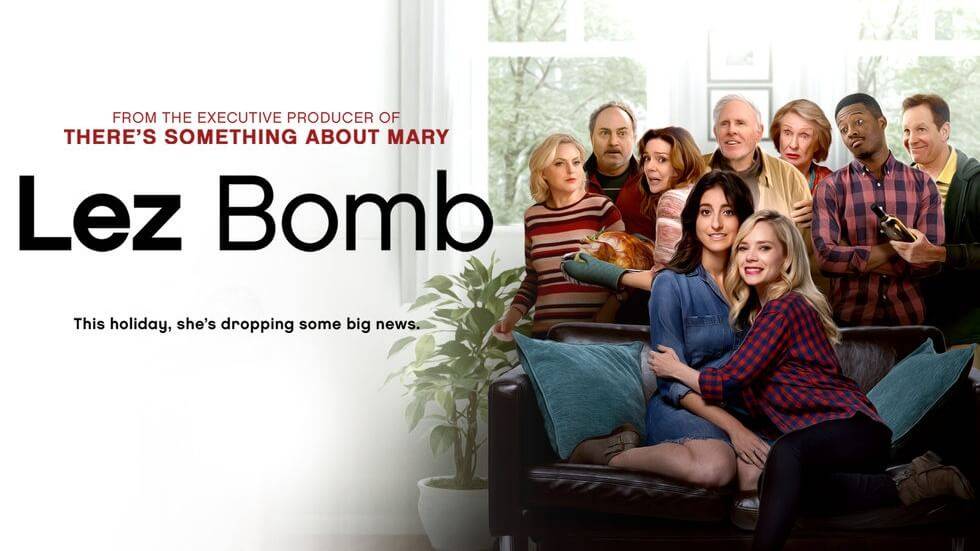 HOW DID LEZ BOMB COME ABOUT?
Lez Bomb was about making the movie that I wanted but couldn't find. I wanted a film families could comfortably sit around a couch and watch every Thanksgiving, and hopefully laugh together. Lez Bomb provides that opportunity.
HOW MUCH DOES THIS STORY MIRROR YOUR OWN COMING OUT STORY?
The film definitely mirrors my own life. But I'm really glad it took me this long for it to be in its final form, because the first version of the film would have been a drama! Now that I have some distance from my own experience, I was able to look back with a comedic lens. Something many of us can relate to…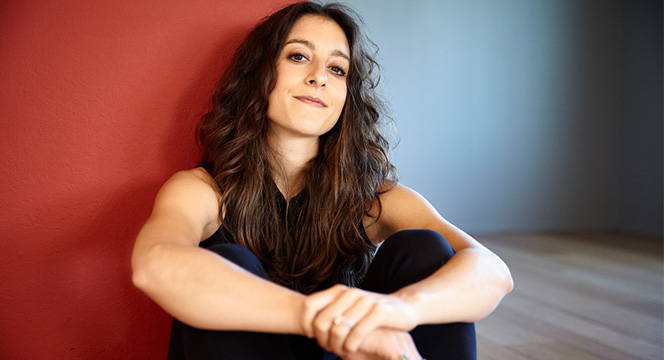 HOW WAS YOUR EXPERIENCE COMING OUT?
At first, I had a hard time, because my reality didn't match up with the expectations of what my life was going to be like. Then, I finally realized that the acceptance that I was fighting for was largely my own.
HOW DID YOU COME TO TERMS WITH YOUR IDENTITY?
Some people always knew they were gay, maybe because of the town we grew up in, that wasn't the case for me. I went to college and was exposed to so many new things and I felt like my eyes were open…and I felt like I don't think I'm straight."
HEY, THAT SHIRT ACTOR CAITIN MEHNER IS WEARING LOOKS A LOT LIKE THE KIRRIN FINCH OAKLEY SHIRT…WHAT'S UP WITH THAT?
Oh yeah, that's because it is!
Hailey, the girlfriend of Jenna's character, shows up to Thanksgiving dinner and is wearing a decidedly similar shirt to the guy Jenna's family thinks she is dating. Helloooo uncomfortable!
I think it is hilarious when people dress the same and all of the awkwardness that comes with that. I was inspired by an experience in my own life when a similar thing happened. The similar shirts serve as a subtle visual representation of that struggle.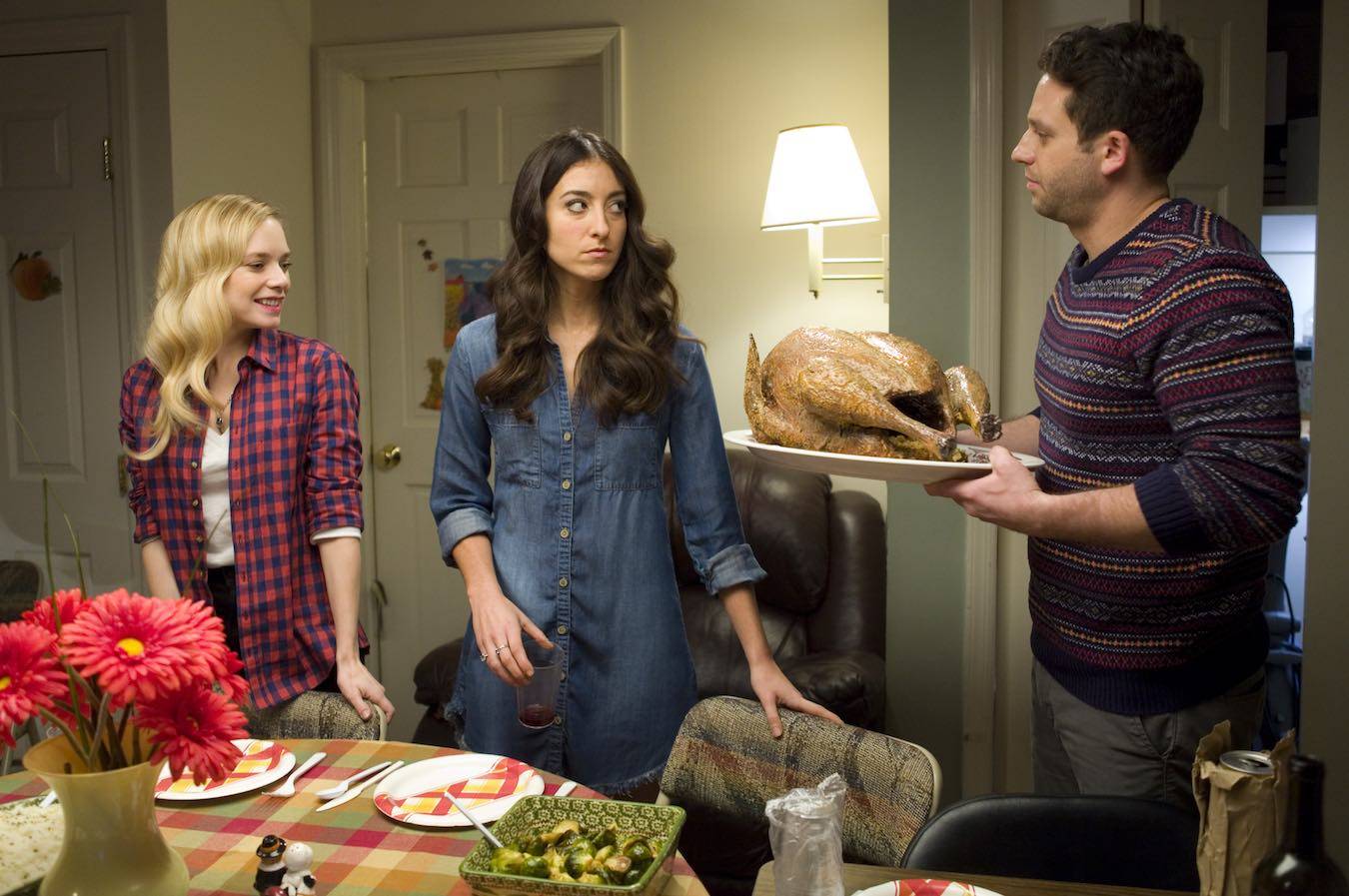 HOW HAVE CLOTHING AND EXPRESSION BEEN A PART OF YOUR PERSONAL JOURNEY TO FINDING YOUR AUTHENTIC SELF?
For a long time, my experience with an LBGTQ lifestyle was secretly binge watching the L Word. I definitely struggled thinking I needed to present myself a certain way. Then overtime, I realized that I needed to lean into my authentic myself and that it was ok that some days I want to wear boots and some days I want to wear heels. But for awhile I found it challenging to be seen as a lesbian based on how I present.
HOW CAN PEOPLE SUPPORT LEZ BOMB AND OTHER POSITIVE QUEER MEDIA?
Sharing the film, seeing the film and fighting for representation!
Watch the trailer below to get inspired and then get cozy on the couch with your bae and watch the film on Netflix!