Chasing Senators Around D.C. With A Camera
Rah Foard is a non-binary videographer and video editor on Capitol Hill. They are passionate about taking ordinary content and bringing it to life through graphics and video explainers. Rah currently works for Senator Kirsten Gillibrand and formerly worked for Senator Chuck Schumer. When not working on Capitol Hill, Rah is also a photographer for LGBTQ couples in Washington, DC, specializing in portraits for the trans community.
Rah uses fashion as a pathway for liberation while working on the hill and walking the halls with mostly cis gendered men in grey suits. Combining patterns and wearing bow ties to important meetings became a way for them to break the ice with members of congress and famous celebrities showing up with activist groups. Rah believes that when you show up dressed as the best version of yourself you can make the biggest waves. We've been following @rahsallthat fashion journey on Instagram and wanted to share their story and style with the world.
WHAT IS A DAY IN THE LIFE OF RAH FOARD WORKING ON CAPITOL HILL?
Working as a videographer on the hill means working with multiple facets of legislative staffers among various Senate and House member teams as we work to pass progressive legislation that helps the people who elected their leaders. It's a lot of knowing the lay of the office buildings and the Capitol itself and how to avoid getting lost when you're running to the next event. It's learning how our democracy works over and over again and creating content to lift up the work that your boss is speaking about on national television. I don't call it #ChasingSenators for no reason, as it really is chasing them around and trying to be two steps in front of them.
WHAT IS YOUR GO-TO WORK OUTFIT?
My go to outfit is pants with some stretch in them, tennis shoes disguised as dress shoes, a bow tie and a short-sleeved button-down.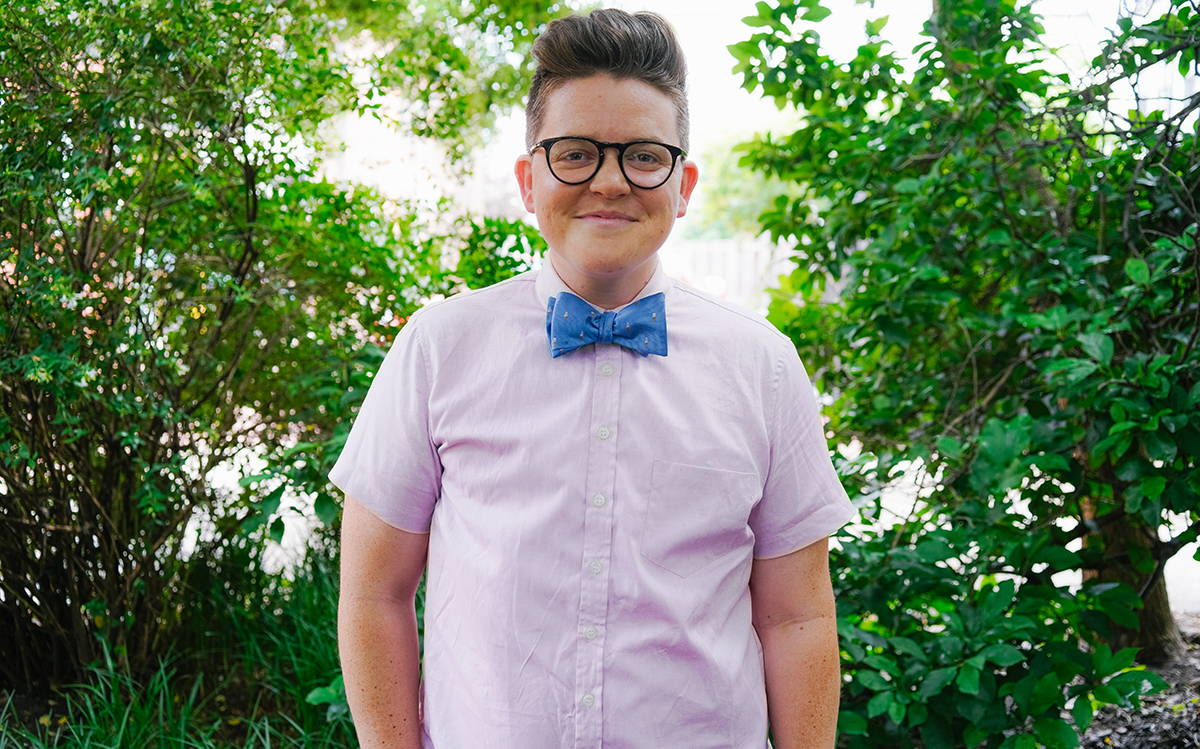 YOU MADE A DOCUMENTARY ABOUT YOUR LIFE AND YOUR PROCESS OF COMING OUT AND HAVING TOP SURGERY. CAN YOU TELL US WHY YOU DECIDED TO MAKE THE FILM AND WHAT IT WAS LIKE MAKING THE DOCUMENTARY?
I decided to begin documenting my recovery after top surgery because I know deep down that if I had seen a film of someone who looked like me choosing to advocate for themselves as a kid it would have made a tremendous difference. I knew I wanted to artfully capture my journey, so I could illustrate my identity in a way that felt productive for my creative brain, but also would help educate others who don't understand who I have grown up to be. It became a way to tell my truth and "come out" again but it is one film and not repetitive, painful conversations with people who have known me my whole life. I came out once before and it was the hardest thing I'll ever have to do. This time around I wanted to come out and be proud of it.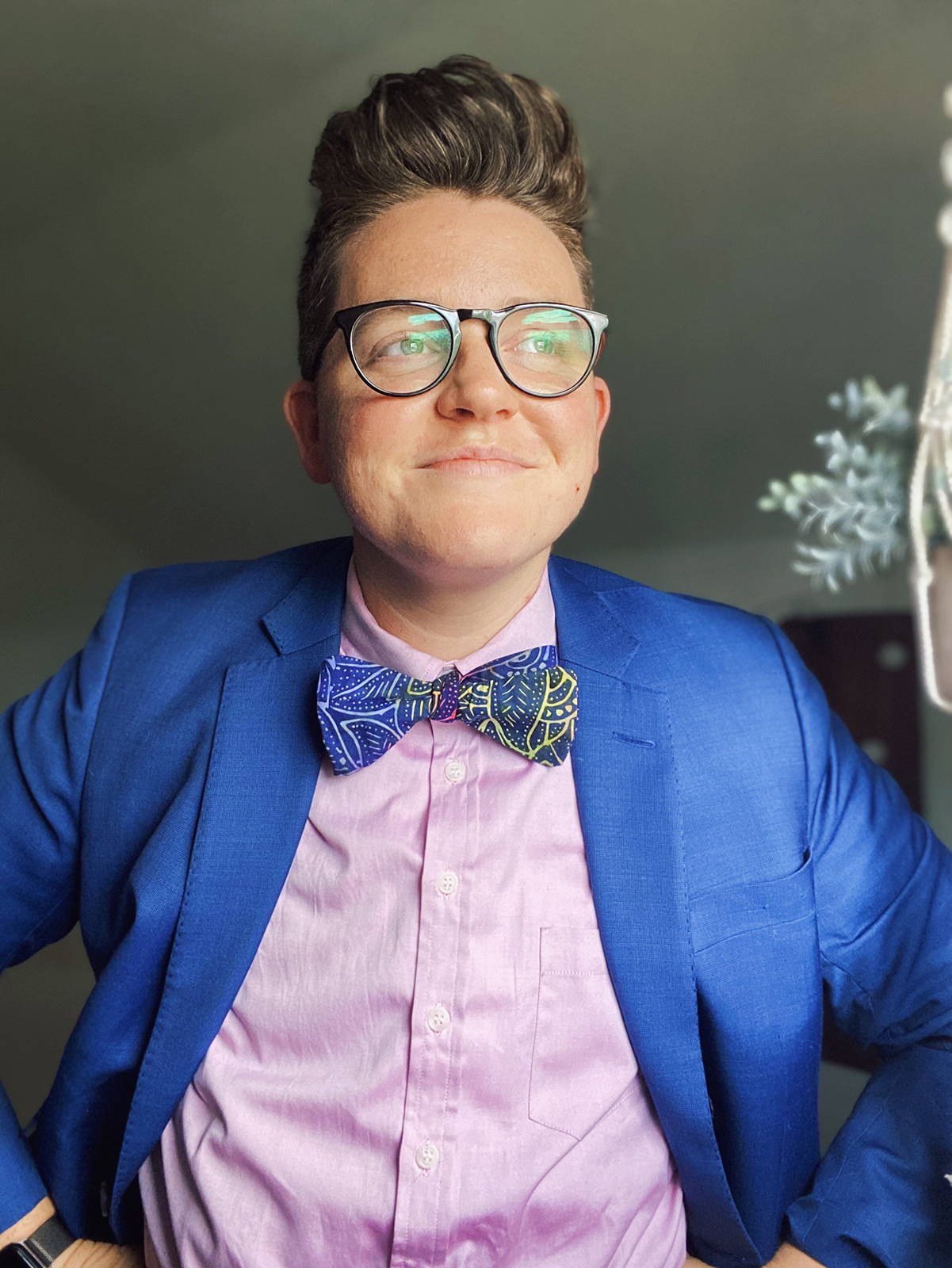 HOW DID YOU FEEL AFTER TOP SURGERY?
I feel like a fucking boss and like I'm in the body I always knew in my head I was meant to have. It's fun to try things again for the first time in the body I know fits me the best.
Everything with clothing changed – getting dressed became a new level of fun because I wasn't arguing with stitches and buttons anymore. I was happy to try things on and I wasn't terrified to look in the mirror.
WE KNOW YOU ARE REALLY INTO BOW TIES. WHY ARE YOU DRAWN TO THEM?
I remember seeing people in movies wear tuxedos or fancy suits to events and I remember seeing Disney characters put on bow ties for balls when I was a little kid. I never wanted to be the princess, I wanted to be the prince. Now to be clear I wanted the colors that the princess was wearing, but I didn't want to wear dresses. I guess I took those classic movie impressions with me and when I learned how to tie one for myself I was hooked. It was like unlocking a new level of fashion that I never knew belonged to me.