Feeling and Looking Good In The World Of Tech and Education
Meenoo Rami(she/they) is an author, national board certified teacher and a Senior Program Manager at Microsoft helping education, nonprofit, and government organizations to accelerate their digital transformation. Meenoo also worked as a teaching fellow with the Bill and Melinda Gates Foundation, where they led the portfolio to help teachers refine their practice through collaboration. We chatted with Meenoo about life as a teacher and what it's like to work in tech as a queer, gender non-conforming person.
WHAT IS IT LIKE WORKING IN TECH, A MALE DOMINATED FIELD?
Tech can be a lonely especially if you, like me, are an outsider - South Asian, Non-binary, Masculine presenting person. What has been helpful to me is to intentionally seek out mentors, sponsors, and communities like Lesbians Who Tech, who intentionally create opportunities for folks like me to find each other, mentor one and another, and share knowledge and opportunities. I am grateful for my mentors inside and outside of Microsoft who have also helped me to get a wider perspective and add to my skillset as a leader.
AS A SEASONED TEACHER, HOW DID YOU GET INTO TECH?
Working in tech wasn't an intentional plan. While teaching my students high school English in Philadelphia, I created a network for English teachers around the world to share resources, ideas, and find support in one and another. Forty percent of teachers leave the classroom within 5 years. As a result I was inspired to write a book called, Thrive so I could provide a resource to help fellow teachers survive and thrive in the classroom. Some of this work brought me the opportunity to work at the Bill and Melinda Gates Foundation and from there, I was asked to join Microsoft's effort to build world-class education solutions for schools and universities around the world. I feel lucky to do the work that puts students at the center of technological innovation.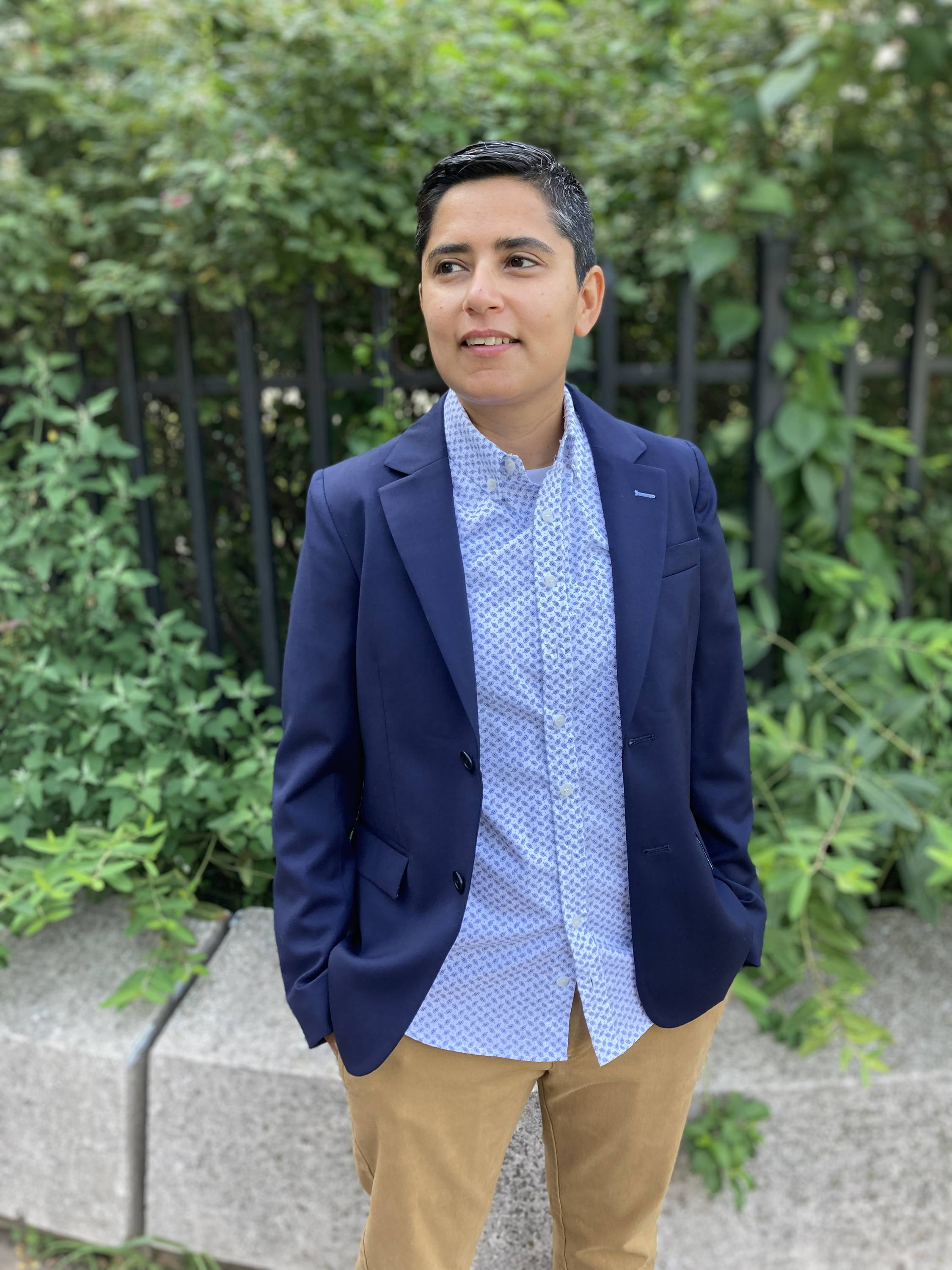 HOW WOULD YOU DESCRIBE YOUR STYLE AND HOW HAS IT EVOLVED OVER TIME?
I would describe my style as minimal preppy. I like classic pieces that fit well, and stand the test of time. I don't follow trends or focus on brand names. Essentially, I look for items that fit well and make me feel like myself when I put them on.
WHAT CHALLENGES DID YOU FACE WHILE FINDING YOUR STYLE?
Conversely, any gender non-conforming person feels the disappointment of being excited about a shopping trip or new item, that just doesn't make you feel like yourself. Finding your own comfort and power in how you dress is what I seek when choosing meaningful pieces.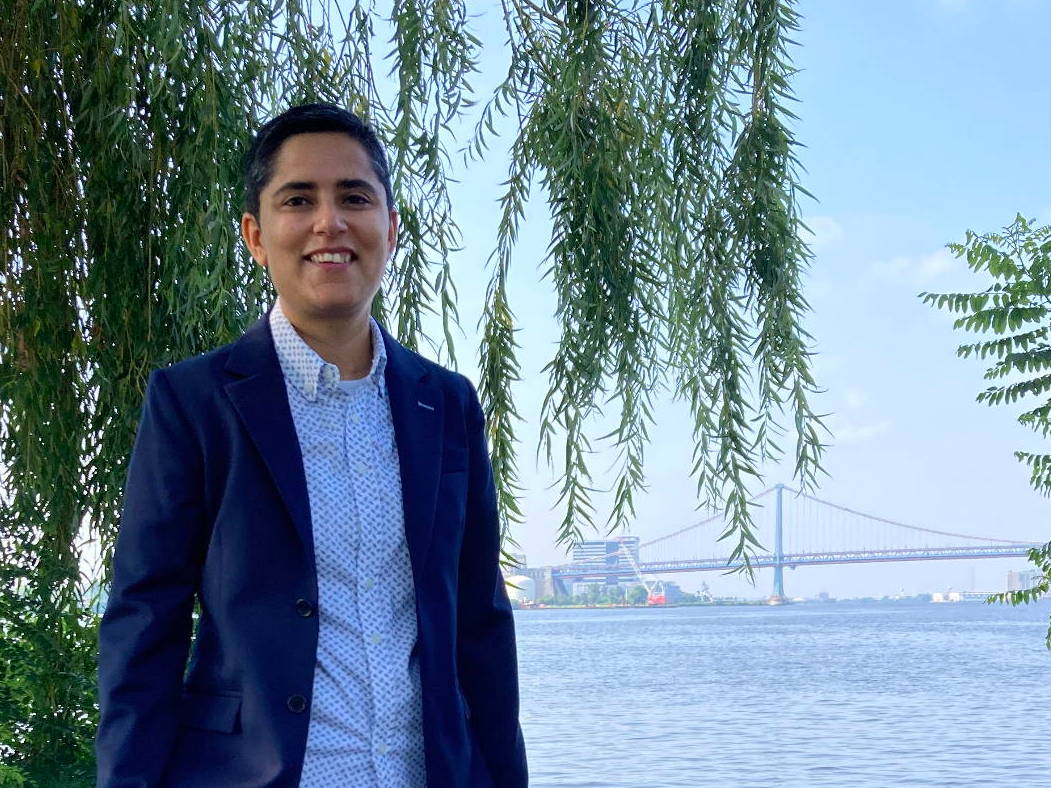 HOW IMPORTANT ARE CLOTHES IN EXPRESSING YOURSELF IN THE WORKPLACE?
The old adage, first impressions do matter, and they get reinforced over time. Feeling great in what I'm wearing gives me the ability to feel confident in myself. It is invaluable especially when you're trying to influence outcomes, confidence in yourself is invaluable. For example, if I am giving a keynote speech there is a lot of pressure on the content, but people also make judgements about you based on what you're wearing, so it is important for me to look and feel good. The right fit brings out the innate confidence most people possess but don't get to express often.

When I feel good in what I'm wearing, I perform better.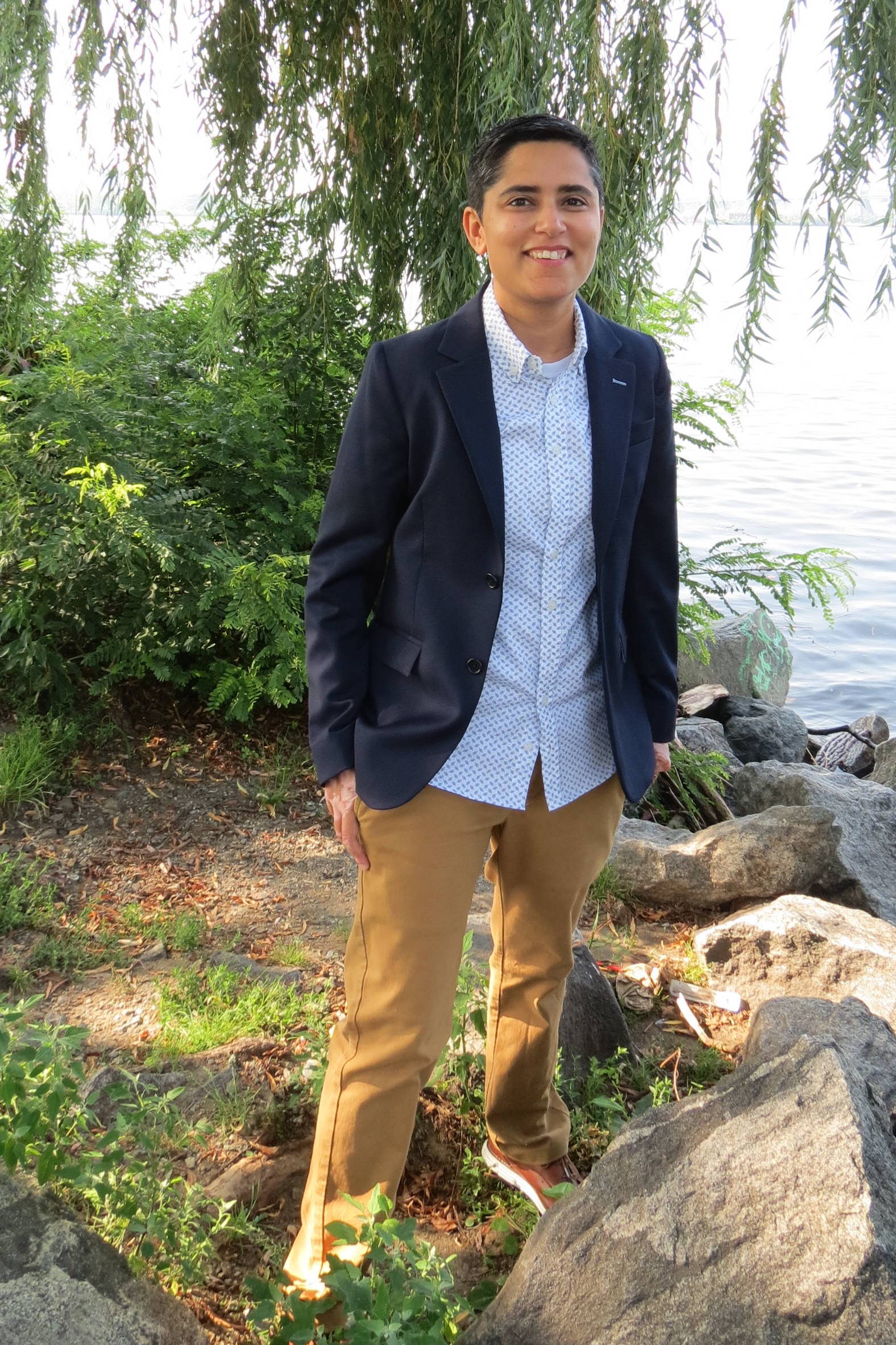 HOW MUCH HAS THE PANDEMIC IMPACTED YOUR WARDROBE CHOICES? HOW DO YOU SEE YOUR CLOTHING CHOICES CHANGING WHEN WE ARE ABLE TO GO BACK INTO THE OFFICE?
It has been hard to not get in a rut like most other people, but lately since I have been vaccinated, the weather is getting better, I have a renewed sense of hope and want to express it through my clothing choices. I will continue to look for ways to express my sense of style via video calls because they're not disappearing completely.