A Life of Music, Reality TV and Real Estate
Photography: @jjignotzphotography
Kiyomi McCloskey hails from Toronto, Canada and moved to New York City after signing a record deal at the age of 19. Kiyomi was the lead vocalist for the band, Hunter Valentine for over 10 years before starting a solo music career. Kiyomi and the band starred in the third season of Showtime's, The Real L Word. In addition to her music career, Kiyomi is pursuing her other passion - Real Estate. Growing up in a family of real estate investors and agents, she learned the business at a young age. We chatted with Kiyomi about the band and what it was like to be part of a tv show, and how that differs from her life now as a real estate agent.
WHAT WAS IT LIKE BEING PART OF THE REAL L WORD?
It was a wild and crazy experience to be a part of. I was very young at the time, but I am glad that I did it when I did. I now feel honored to have been part of a show that gave the LGBTQIA community such a great/expansive global platform for so many people to see.
Sharing your personal experience through reality television is not always an easy thing to do, but in the end I've developed a strong and loyal following because of The Real L Word. It set me up for many of my successes in life and I will be forever grateful for that.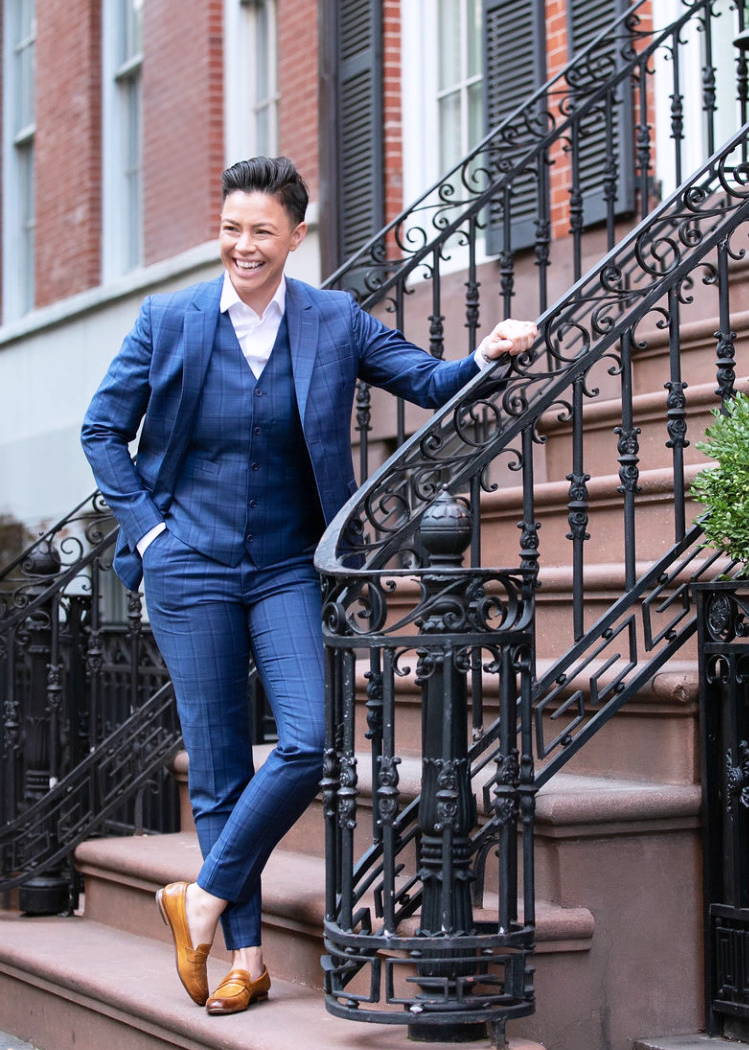 WHAT WAS IT LIKE BEING PART OF THE BAND, HUNTER VALENTINE?
I started playing music when I was a teenager and then started touring around the age of 19 years old. Being in a band is a lot of hard work, but we put that work in and were able to tour the world because of it. We shared the stage with people like Cyndi Lauper, Sum41, ace of base and the list goes on.
The band was my family for a long time and continues to be so, but after over 10 years, it was time to do something different. We accomplished what we set out to do and I could not be prouder of what Hunter Valentine achieved.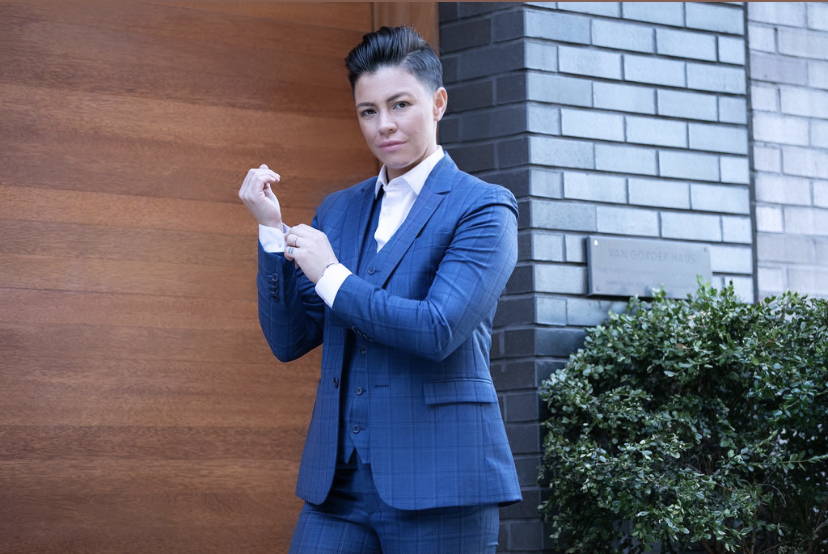 HOW WAS YOUR EXPERIENCE PURSUING A SOLO MUSIC CAREER?
Music is built into my soul. So when I stopped with Hunter Valentine, I knew that I would do music in some shape or form at some point. I really needed to take a break to be able to fall in love with it again though.
For the last three years my writing partner (Lisa Bianco) and I have been building this album. We are ready to record it and will be headed to Nashville in the winter to do so.
Real estate goes through busy seasons, but you are also pretty much working all of the time. With that, you are able to create your own schedule. So I've worked my ass off in order to be able to take time off to record an album, but I am sure that I will still be negotiating deals in and out of the vocal booth!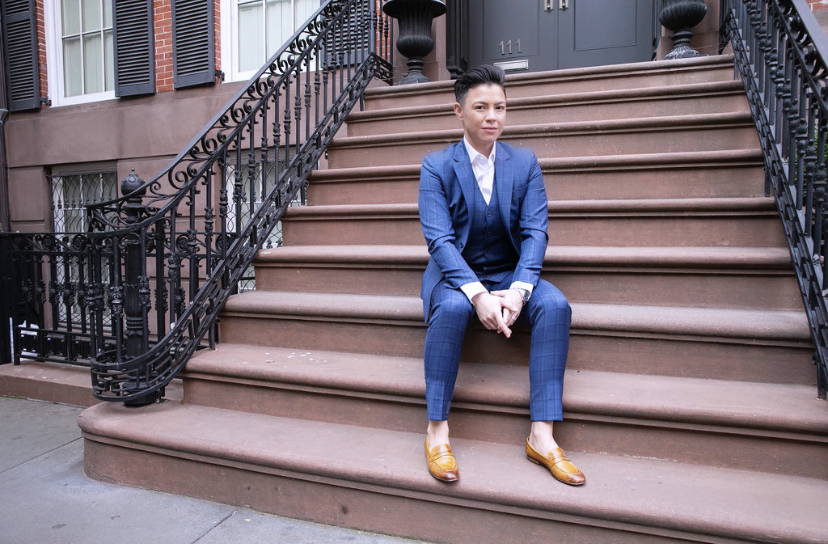 HOW DID YOU GET INTO REAL ESTATE?
I came from a family of real estate investors and fanatics. My father was always buying properties, fixing them up, then renting them out or selling them. I found it fascinating and had a passion for it throughout my life. When my music career was on pause, I knew that I wanted so badly to learn something new and take a shot at a career that was totally different. Real estate was it for me.
YOU ARE OFTEN ROCKIN' A SUIT, WHAT DO YOU LOVE ABOUT WEARING SUITS?
I love that it's fashionable, but professional at the same time. As a woman, it feels very empowering to wear a decked out suit while doing business.  

As a woman, it feels very empowering to wear a decked out suit while doing business.
WHAT MOTIVATES YOU IN LIFE AND YOUR CAREER?
What motivates me most is family. Spending time with my family members now and the possibility of building my own little fam one day. Right now it is just my wife and two French bulldogs, but we hope to have a child soon.
HOW TO CONNECT WITH KIYOMI
Instagram: @kiyomivalentine