A Tale Of Two Closets: Jana Shortal Is Challenging Conventions For Women On-Air
Jana Shortal is an award winning TV news reporter and anchor of Breaking the News on KARE 11 serving the Twin Cities. She is also a member of the National Association of LGBTQ Journalists. Jana has recently been in the spotlight discussing coming into her authentic self and breaking the unspoken dress code for female anchors/reporters on television. We were lucky enough to connect with Jana and ask her some questions about her journey!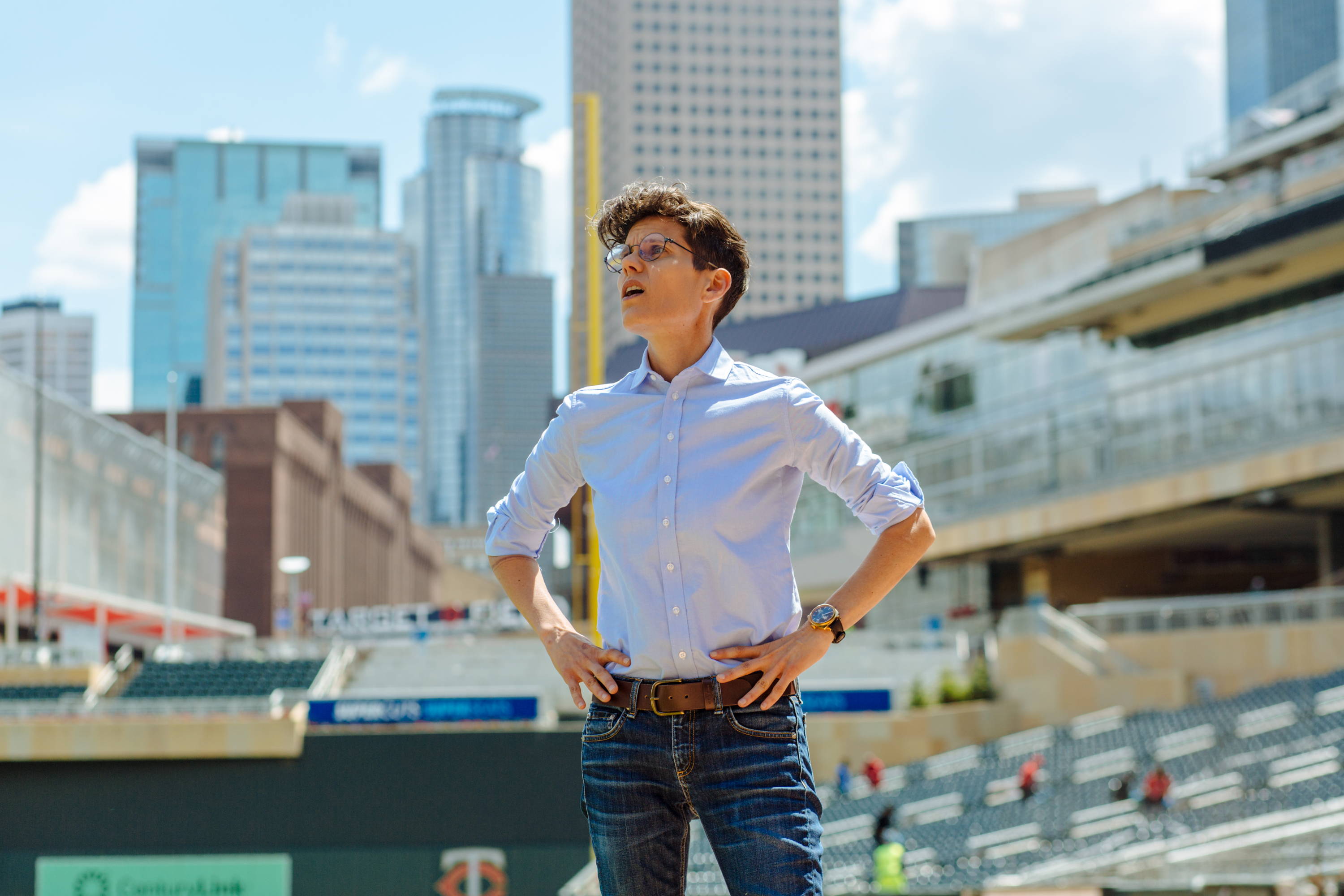 WHAT WAS IT LIKE COMING OUT WHILE IN THE PUBLIC EYE?
It was scary. But it also wasn't one giant moment. I came out slowly and carefully. It was the mid 2000's and I didn't have a lot of confidence in being out and in broadcast journalism, so I never made a major public declaration. I told friends and family and slowly came out. With some, it didn't land well. With most, I was accepted as I am. If you would have told me how my life would unfold to what it has become now, back then, I would have called you off your rocker. But, times changed. Attitudes changed. And now I am very open about who I am, who I was born to be.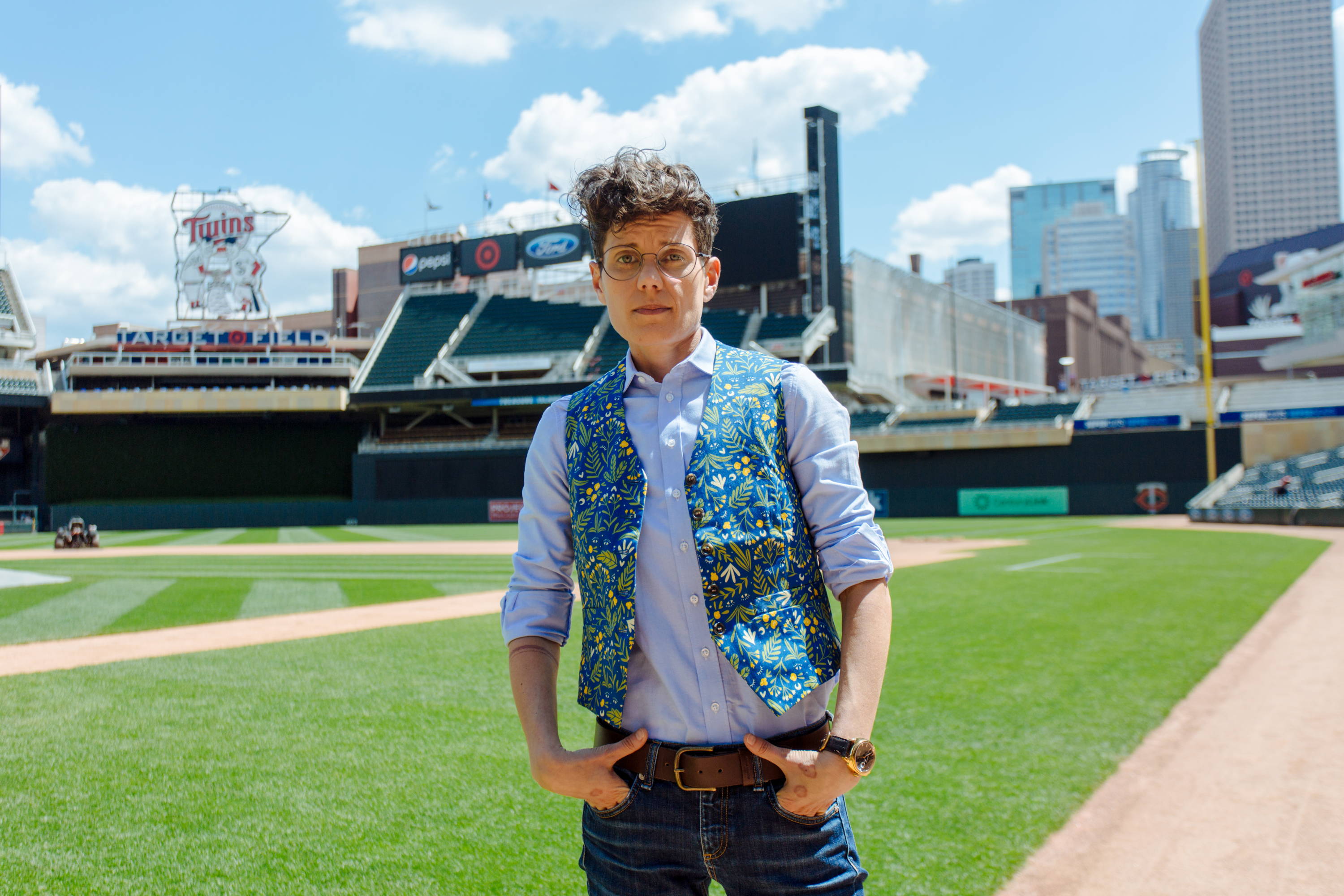 WHAT WAS THE SCARIEST THING ABOUT THE SHIFT TOWARDS PRESENTING YOURSELF MORE AUTHENTICALLY?
That I would embarrass myself.
That media writers would mock me for 'going too far'.
That maybe, managers or my station, wouldn't allow me to be me…and what would that talk with me even look like, sound like, and could I take it emotionally?
That other journalists would not respect me.
That the noise from folks yelling for me to dress like a girl, would shout down the tiny courage I had found, to be myself.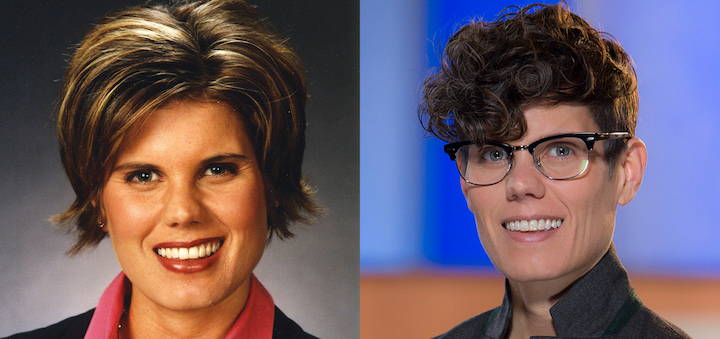 WHAT ROLE HAS CLOTHING PLAYED IN YOUR JOURNEY?
Clothing became my expression. Only in the last 4 years. I found that once I knew who I was on the inside, I could express how I felt to be on the outside. I dress how I feel. And so my clothes are a reflection of who I truly am now.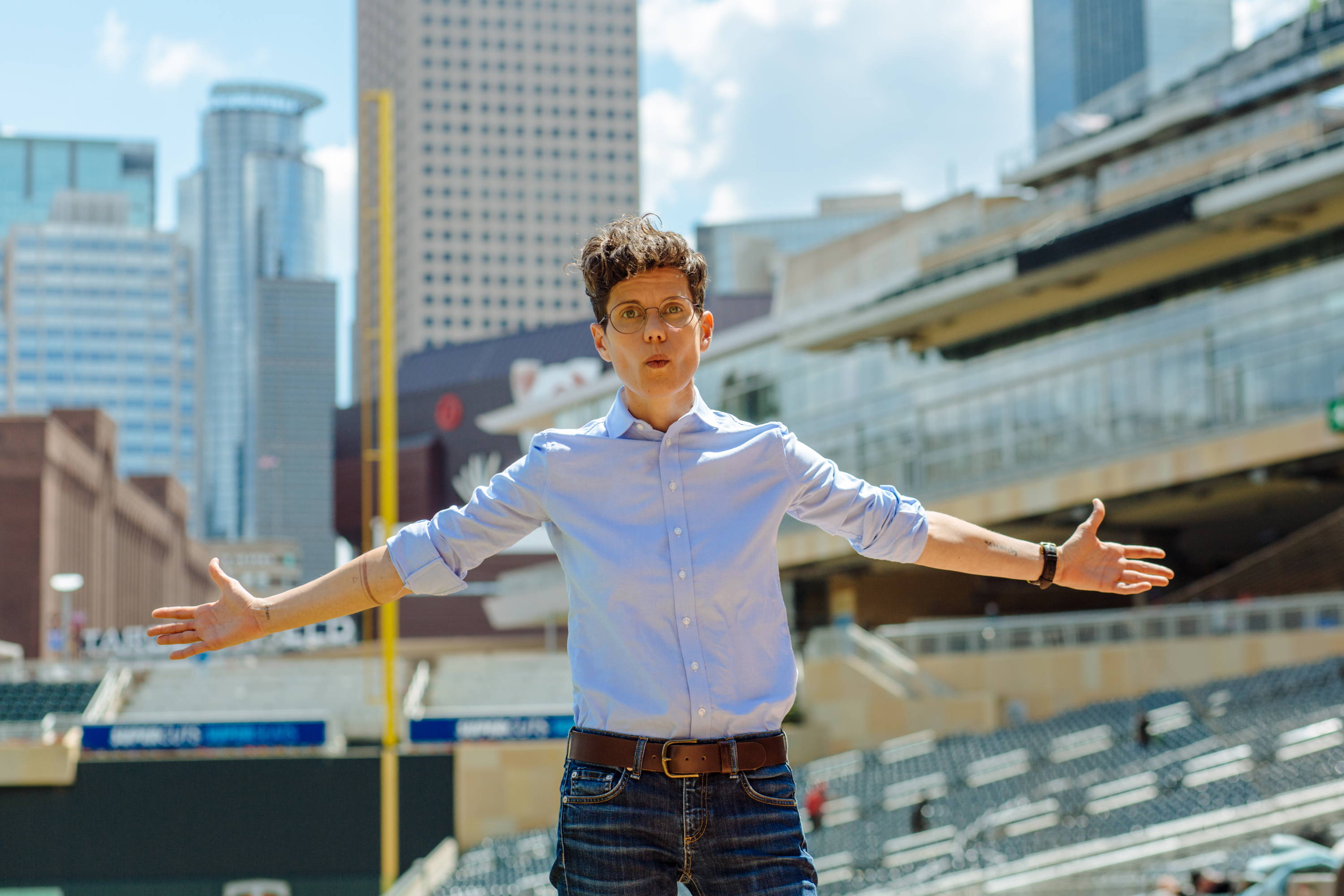 WHY DID YOU DECIDE TO START DRESSING IN A WAY THAT MADE YOU FEEL MORE AUTHENTIC ON AIR?
Because it was no longer emotionally sustainable for me not to. I had worn clothes that felt like a costume to me for far too long in my work. And I was wearing what I knew to be more true to me off the clock. That constant tale of two closets took its toll, so, eventually I had to come out of both of them.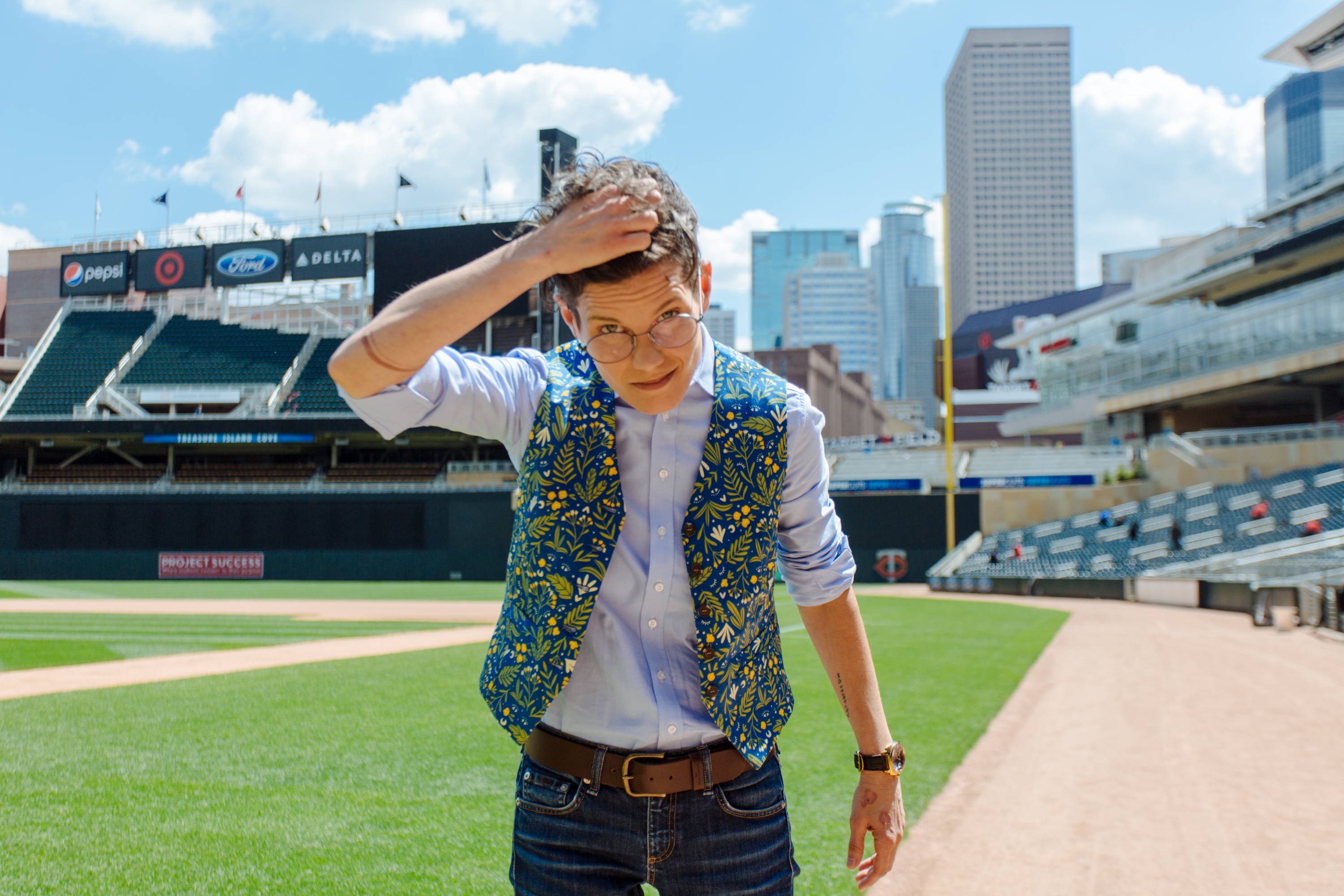 HAVE YOU LEARNED ANYTHING SURPRISING SINCE MAKING THE CHANGE IN THE WAY YOU PRESENT YOURSELF?
That it's okay. That people will see you. I had become visible, and it was time for me to be SEEN. And if I've learned anything it's that being myself, inside and out, helps others see that it's important to do that for themselves too.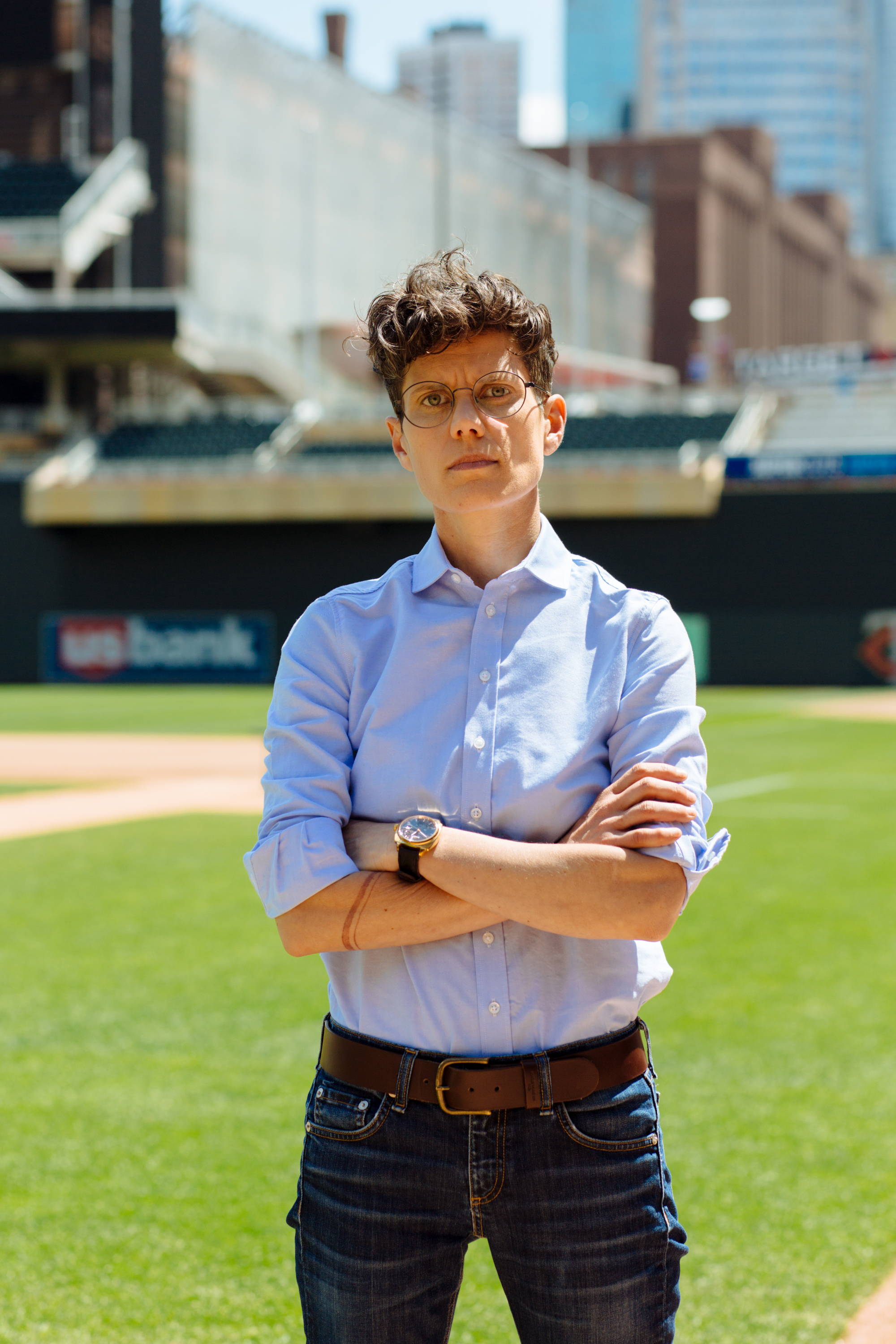 WHAT ADVICE DO YOU HAVE FOR FOLKS WHO ARE STILL COMING TO UNDERSTAND THEIR IDENTITIES AND SEARCHING FOR THE CLOTHING THAT MAKES THEM FEEL THEIR BEST?
Honor yourself. Be yourself. Identify yourself. Don't ask for permission from others because you will without a doubt find those who will doubt you or question you back into your corner. Give yourself permission, because you are the only one of you this world will ever get.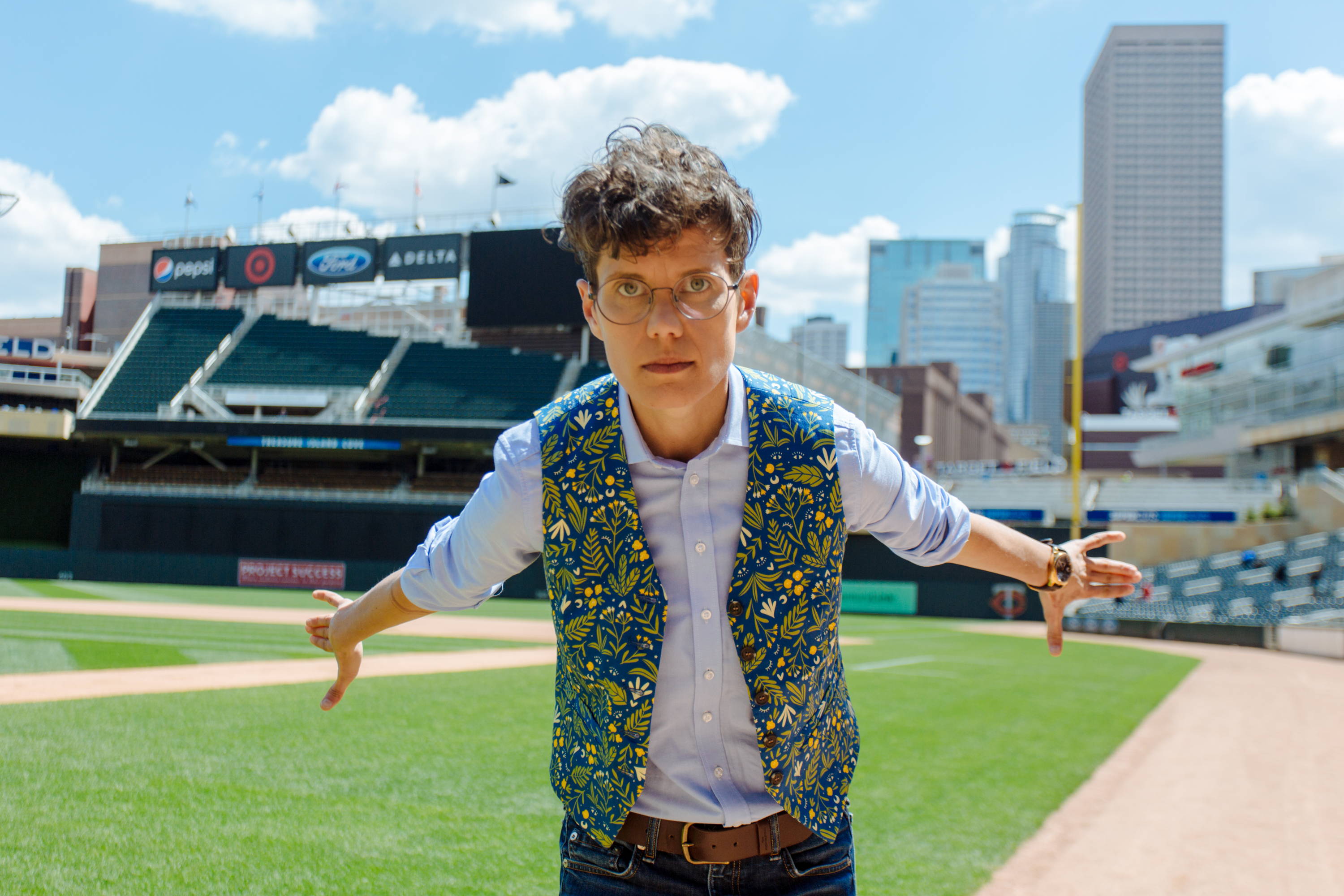 WHAT DOES BASEBALL MEAN TO YOU?
I'm a lifelong baseball fan. Not because of any team, but rather, because it was a game I played with my cousins in open fields. It was a game my dad would listen to on the radio. Playing catch with ANYONE, especially my dad, are some early memories for me. I can remember what his old ball glove smelled like, how the ball sounded when I would catch it, it would POP in my glove.
When I was really young, my cousin Brian let me wear his baseball cleats. And when I wore them, I couldn't have been more than 6 years old, I felt invincible. I felt myself. Cleats were my cape.
So today, to be able to just walk into a major league ballpark and do interviews for my job…it's special to me.
Being on a ball field makes me feel all of those feelings I had as a kid, when I was exactly myself, wearing cleats, playing catch, running in those fields with my cousins.
We want to extend a huge thank you to Jana for sharing her story with us, and being such a visible member of our community. Thank you for inspiring us all to go out there and be our authentic selves!